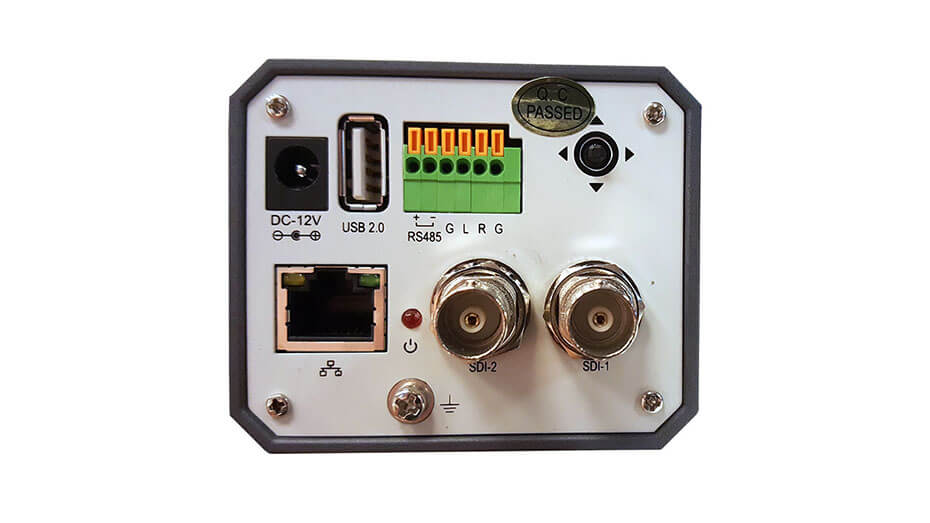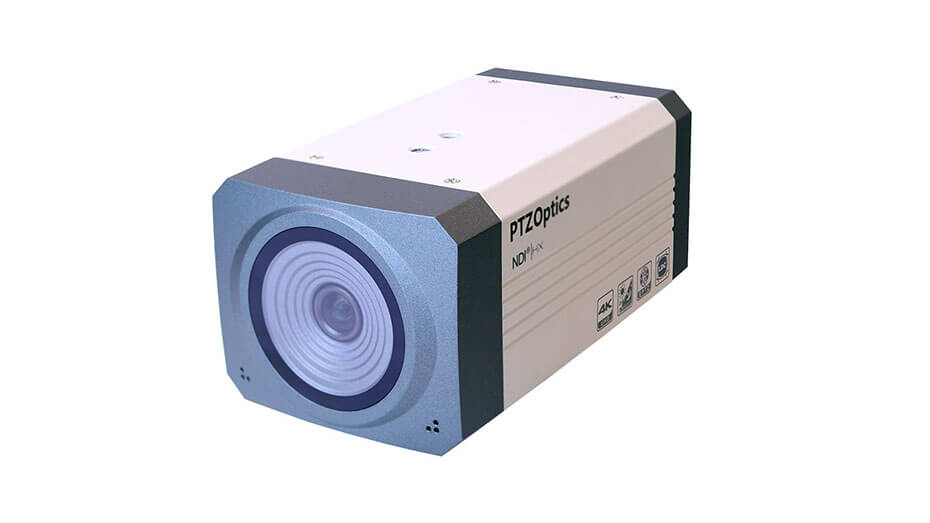 EPTZ cameras are electronic pan, tilt and zoom cameras. Instead of a robotic movement, built-in EPTZ functionality simulates pan, tilt, and zoom operations inside of a large resolution pixel space. For example, in a 4K image space using EPTZ, users have the ability to create multiple unique 1920 by 1080 pixel scenes.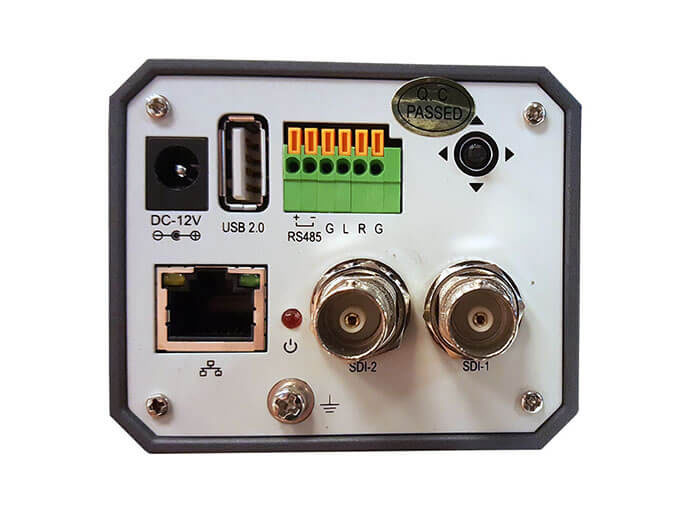 With two unique SDI outputs, your production can effectively cut between wide and tight camera views from the same camera. Zoom in without ever compromising 1080p and 720p quality. Safely maximize the perfect zoom levels for your projects every single time and get the most out of your 4k image with built-in sensors and presets you can recall at the touch of a button.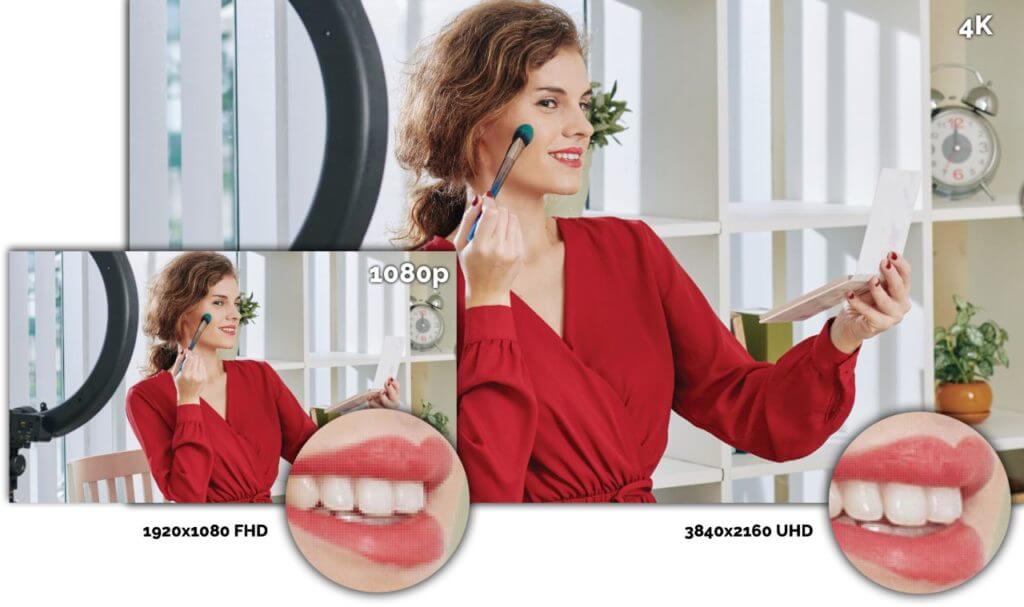 Closeups look crisper and even more realistic whether you're recording, live streaming or video conferencing with a large UHD CMOS sensor and camera lens and digitally enhanced EPTZ.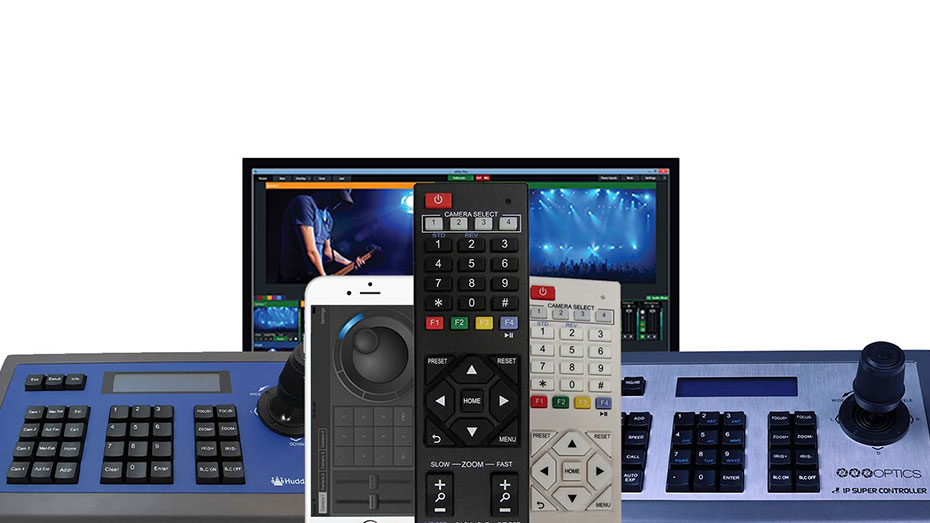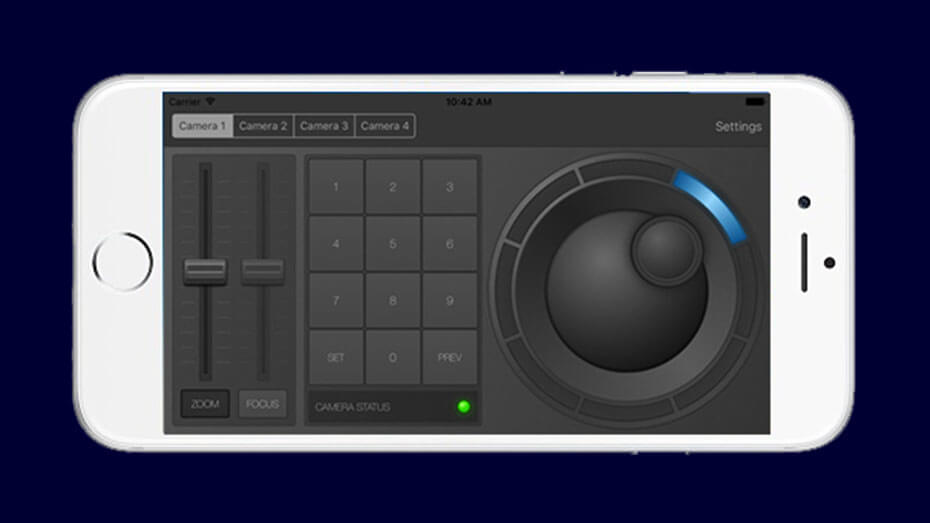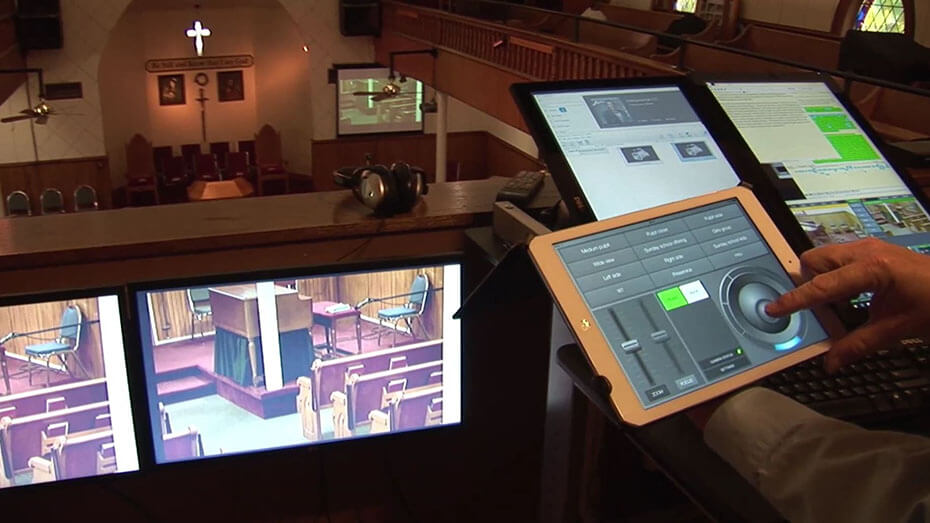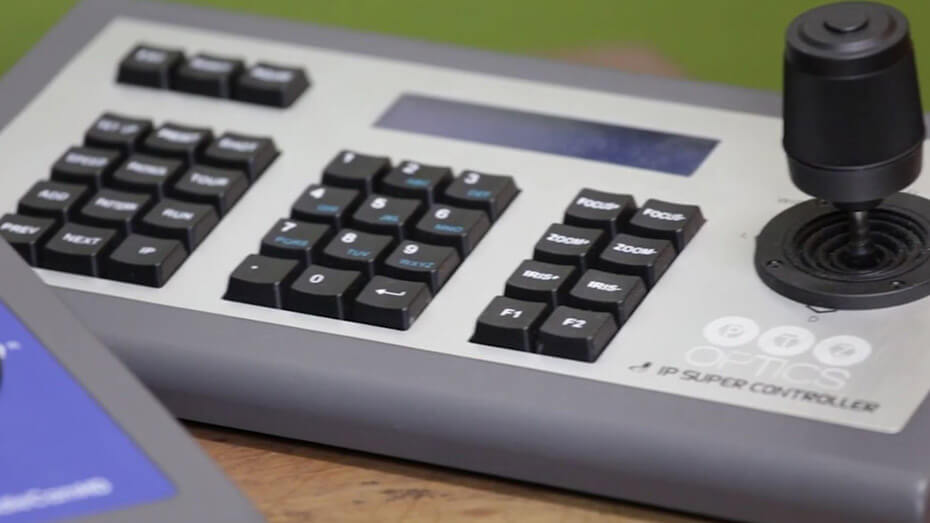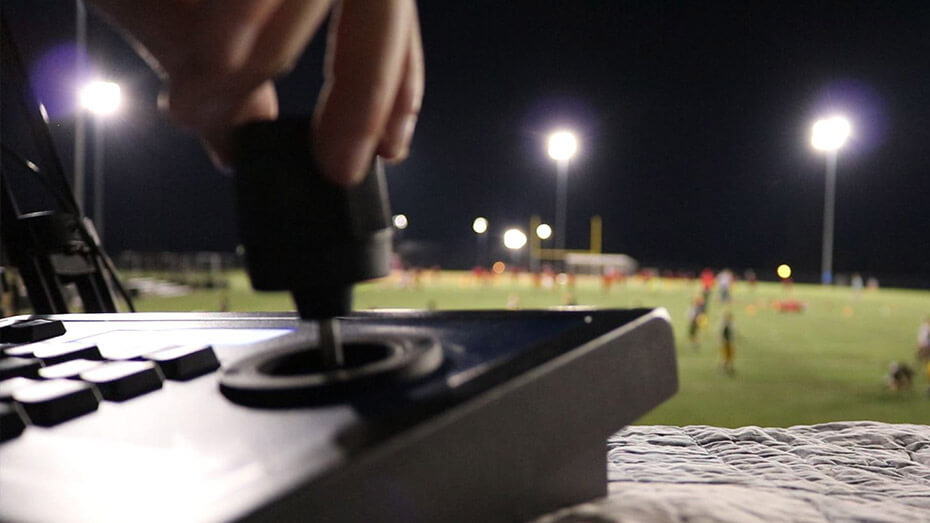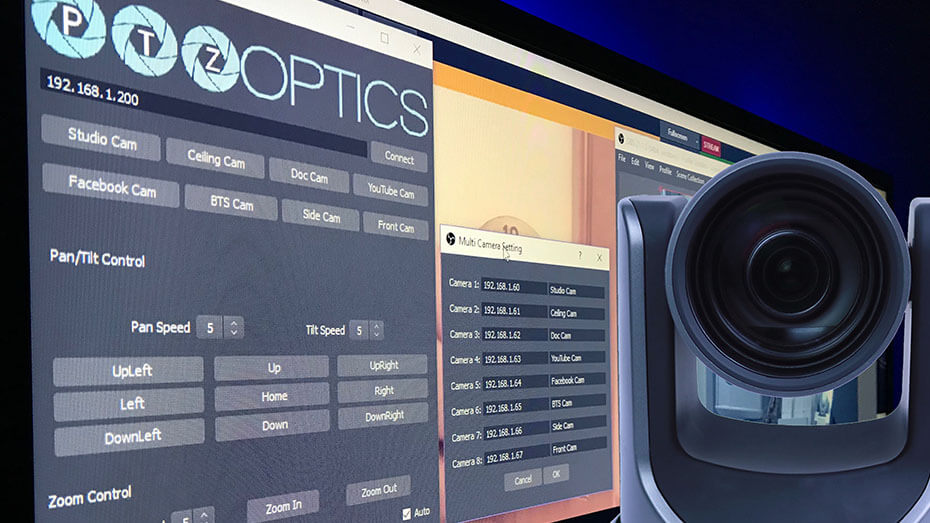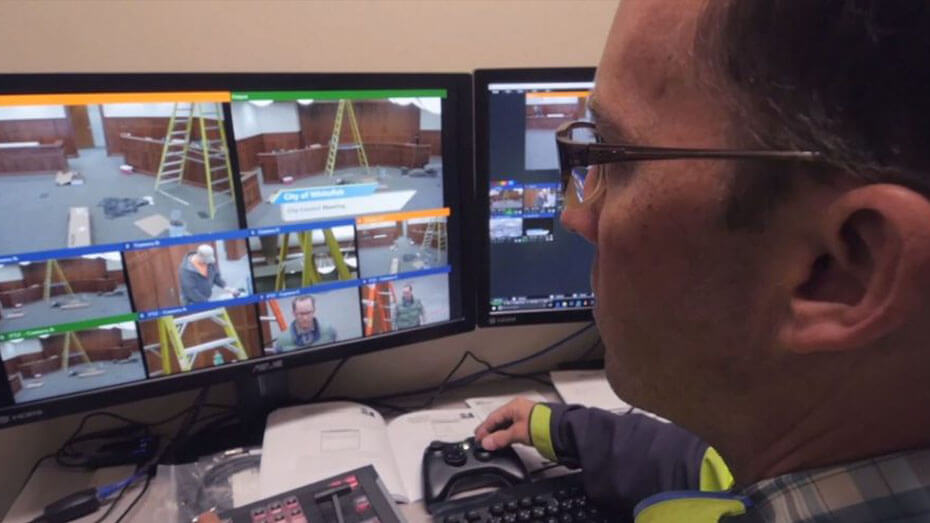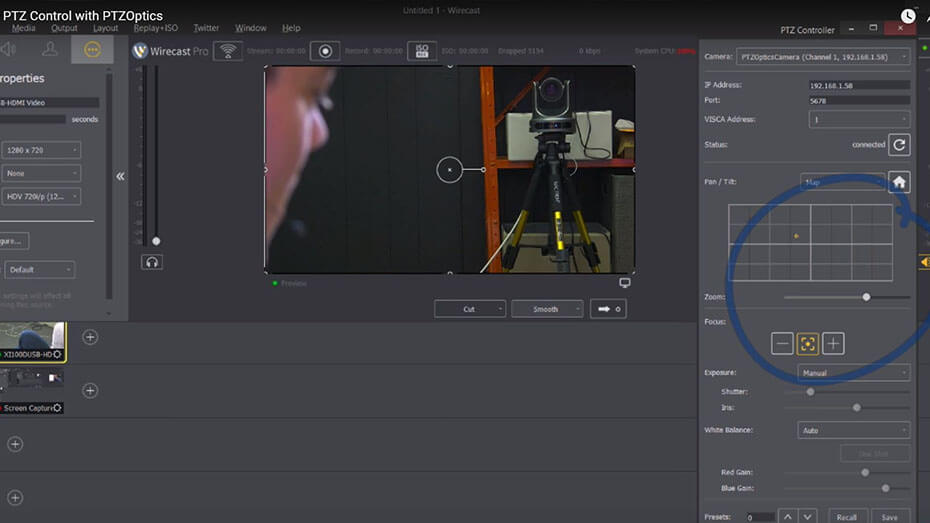 Versatile
Control Options
Take control of your camera's EPTZ functionality with our free PTZOptics camera control software. Or, use other software solutions to control this camera including OBS, Livestream Studio, Wirecast, vMix, mimoLive, and more that support PTZOptics VISCA over IP. Using the NDI® model, users can control the camera with NDI® Studio and many other NDI® production solutions. If you prefer a hardware solution, check out one of our hardware joystick controllers such as our IP joystick, serial joystick, or the SuperJoy. Try our free IP control application for Mac or PC, our open-source control software on GitHub, and our OBS plugin here.  Mobile device control options are available here.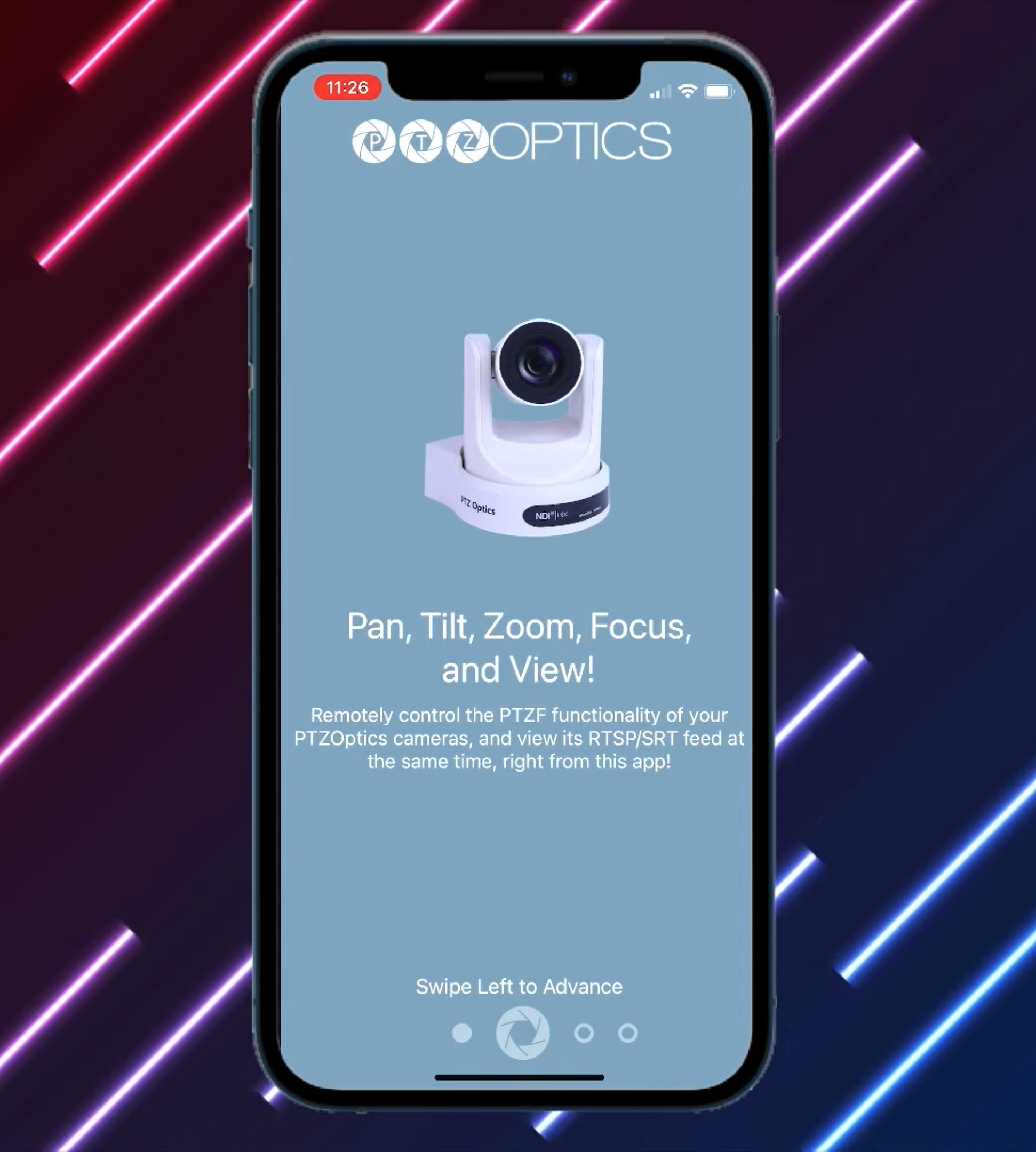 Free Software for
PTZOptics Users
PTZOptics cameras are compatible with a wide range of free software solutions, including:
Camera Management Platform (CMP) for camera management, control, color correction, auto-tracking
Control apps for desktop and mobile devices
Plugins and integrations for popular platforms, including OBS and Twitch
Camera configuration and management tools
Support and testing utilities
And more!
To view a list of free software compatible with EPTZ cameras, check out the Software tab at the top of this page. View a full list of our free software here.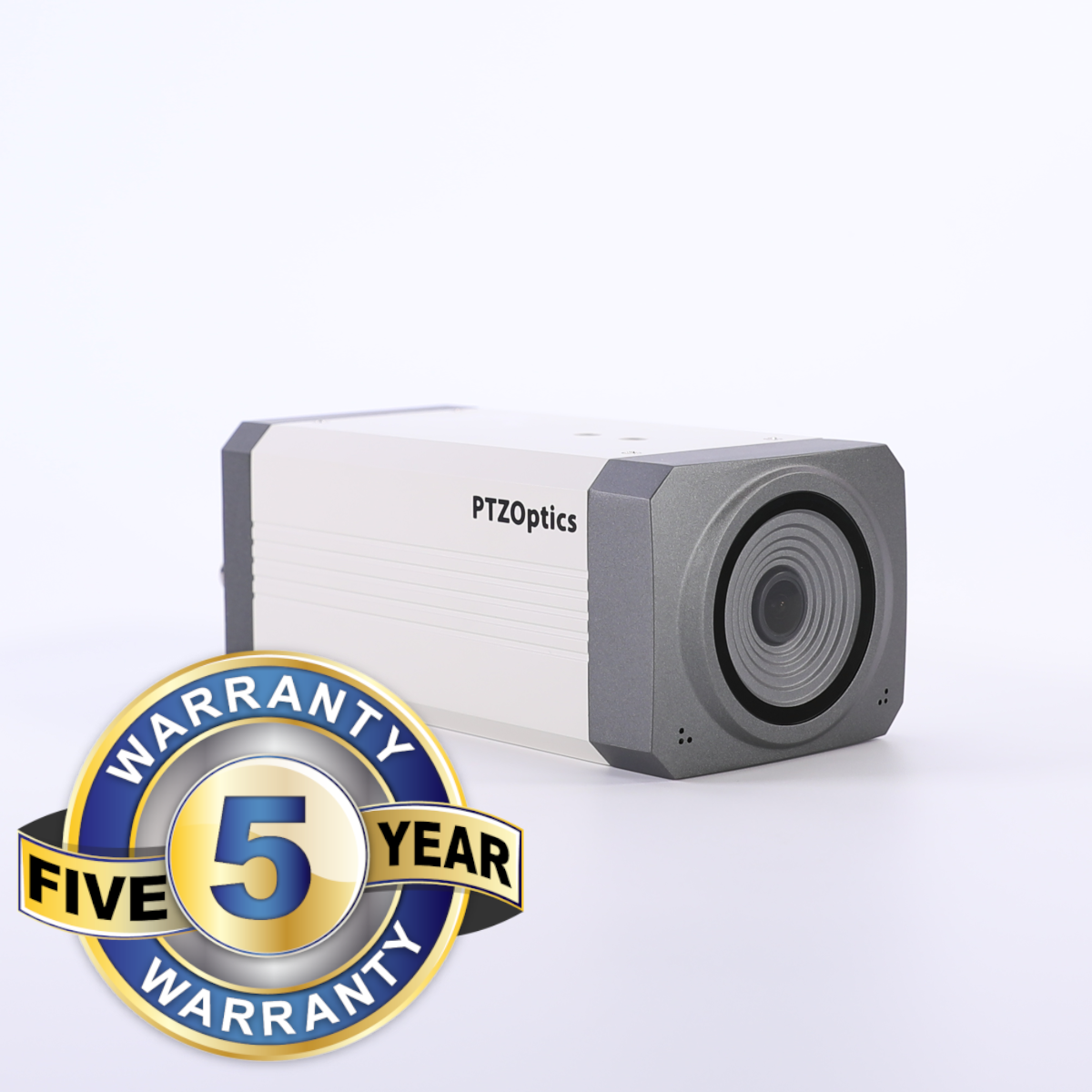 With robust warranties included standard on every product, you can trust PTZOptics solutions to deliver high performance from day one, and for many years to follow.
Our EPTZ cameras come with a 5-year limited parts and labor warranty. PTZOptics stands by our promise to protect your investment by providing repairs or replacement products for the duration of your warranty. For more information, view our complete warranty documentation here.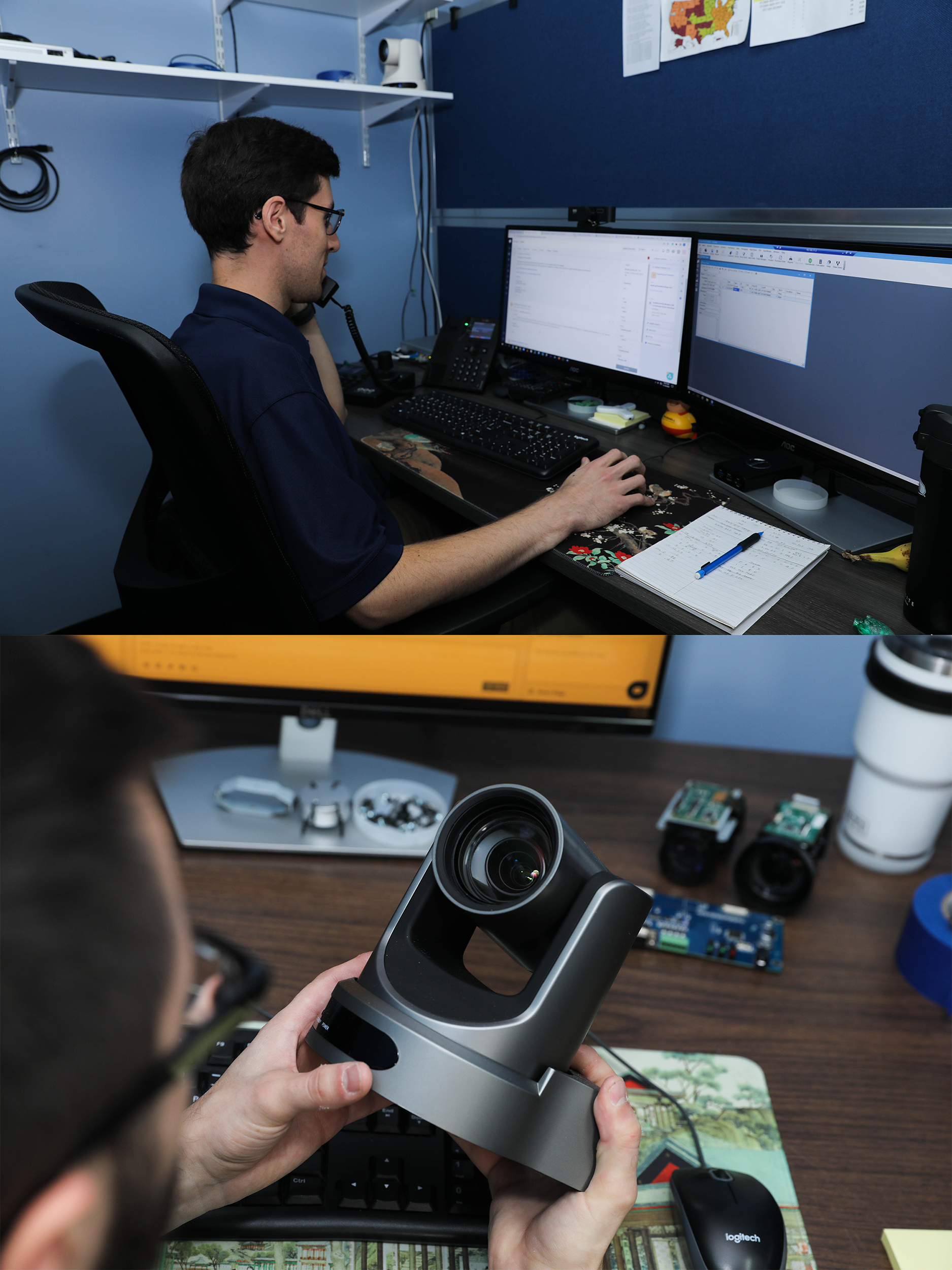 Unparalleled Value,
Award-Winning Support
When you reach out to PTZOptics for support, you won't get an automated system — you'll get a team of in-house, US-based experts ready to help. Connect with us via:
High Definition
5 Year Warranty
Wide Angle Lens
Power Over Ethernet
H.264 & H.265
iOS/Android Control App
SRT Support: Send high-quality, low-latency videos securely over the Internet
Up to 8x Digital Zoom
104° Field of View
1080P @ 30 FPS Resolution
Will have PoE Splitters and included power supply
5-Year Warranty
SDI Video
SDI/IP Video: Works with PoE
SRT
NDI®|HX
Up to 8x Digital Zoom
104° Field of View
1080P @ 30 FPS Resolution
Requires Power Supply
5-Year Warranty
SDI Video
SDI/IP Video: Works with PoE
SRT
NDI®|HX
Ready to get started? Just fill out the form below and we'll be in touch shortly. 
See What Our Customers
Are Saying
"PTZOptics have solid cameras. I use 10+ cameras in a college environment for lecture capture and video conferencing. I have not had any problems that the support team could not point me in the right direction or solve in a timely manner."
Andrew Nordstrom
via Google Reviews
Did you know you can use NDI®|HX with your PTZOptics EPTZ Camera?
Camera & Lens
Video Sensor
1/2.5″ CMOS, 8.51 Mega Pixels
Frame Rate
1080p-30/25, 720p-30/25
Focal Length
F=2.8mm
Digital Zoom
Up to 8X
Field of View
104°
Min Lux
0.5 Lux at F1.8, AGC ON
Shutter Speed
1/30s – 1/10000s
SNR
≥55dB
Vertical Flip & Mirror
Supported
Horizontal Angle of View
42° (tele) – 104° (wide)
Vertical Angle of View
25° (tele) – 72° (wide)
Working Environment
Indoor
Rear Board Connectors
SDI Output 1
Full camera view
SDI Output 2
EPTZ video feed
Video Output Interface
3G-SDI, IP (RTSP / RTMP)
Communication Interface
RS485 VISCA, Pelco-D, Pelco-P
Baud Rate
2400/4800/9600 bits
Power Supply Interface
JEITA type Power Adapter (DC in 12V)
Physical Specifications
Dimensions (in.)
2.8W x 2.4H x 5.6D (6.3 w/ SDI)
Dimensions (mm.)
72W x 60H x 143D (162 w/ SDI)
Camera Weight
1.4 lbs. | 10.63 kg
Box Dimensions (in.)
9.5W x 4.625D x 4.3H
Box Dimensions (mm.)
241.3W x 117.5D x 109H
Box Weight
2.0 lbs. | 10.90 kg
SKU
Version
Download zip file
PTEPTZ-ZCAM-G2
8.1.82
Download Now
SKU
Version
Download zip file
PTEPTZ-ZCAM-G2 Bundle
8.1.82
Download Now
PTZOptics EPTZ ZCam Camera Models
Two unique ZCams models take video production to a new level with 4K image sensors activated with electronic pan, tilt and zoom (EPTZ). The large 104° field of view, combine with a 2.8mm focal length, make these cameras ideal for capturing the action from any angle.
Consider controlling this PTZ camera with the (IP Joystick or NDI studio monitor). Once connected to your LAN (Local Area Network) you can control this camera with our free PTZ control applications for Mac and PC OR with compatible video production software such as vMix, Wirecast, OBS (Open Broadcaster Software), NewTek Tricasters, MimoLive. Extend video and control of your PTZ camera wirelessly using the new WirelessCable.
High Definition | 5 Year Warranty | Wide Angle Lens | Power Over Ethernet | H.264 & H.265 | iOS/Android Control App
These PTZOptics accessories are compatible with our ZCam and EPTZ Cameras (including NDI ZCam or NDI EPTZ cameras).
Streamline your production workflow with a joystick camera controller. Perfect for users of all experience levels, a joystick controller can help take your camera operation to the next level.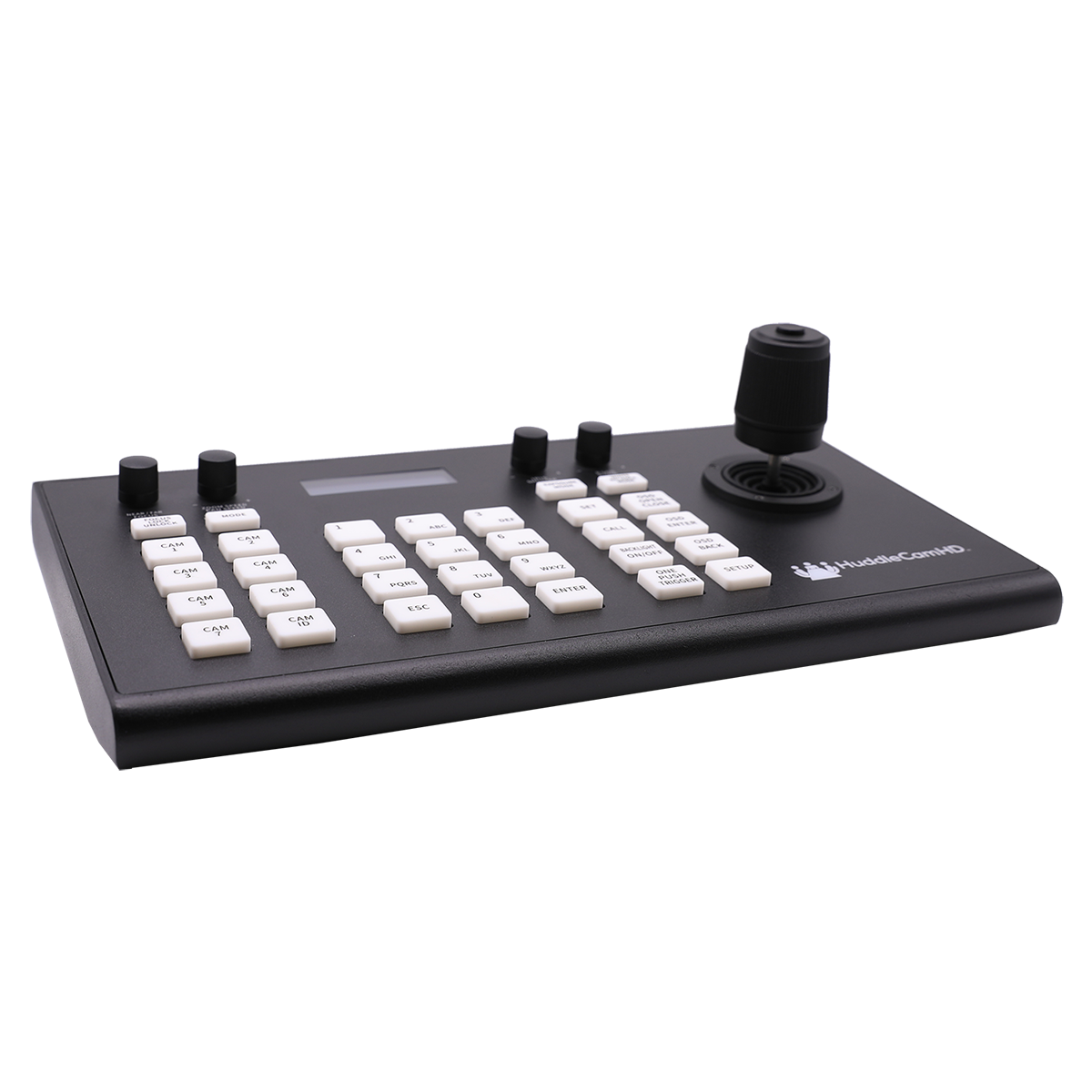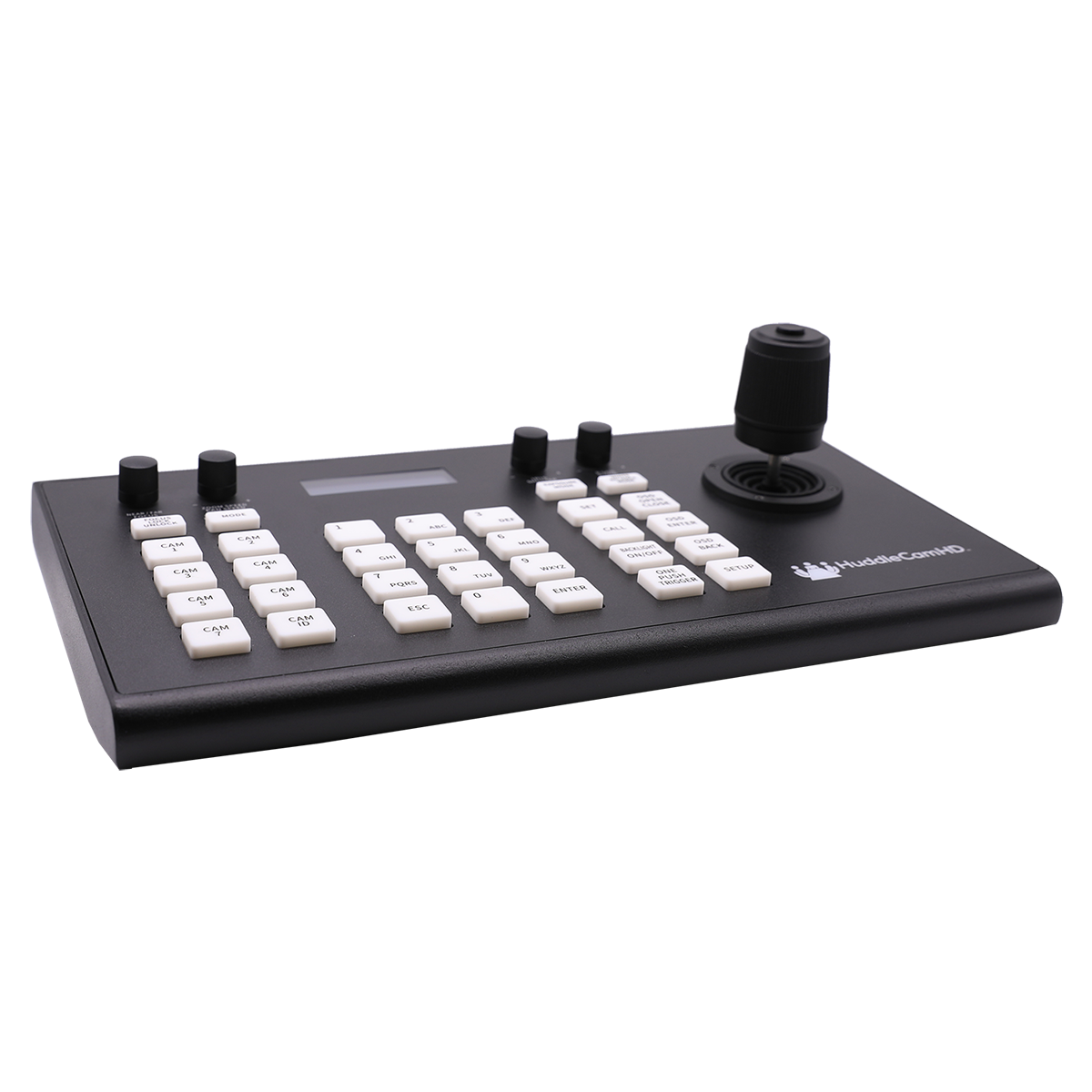 Serial PTZ Camera Joystick Controller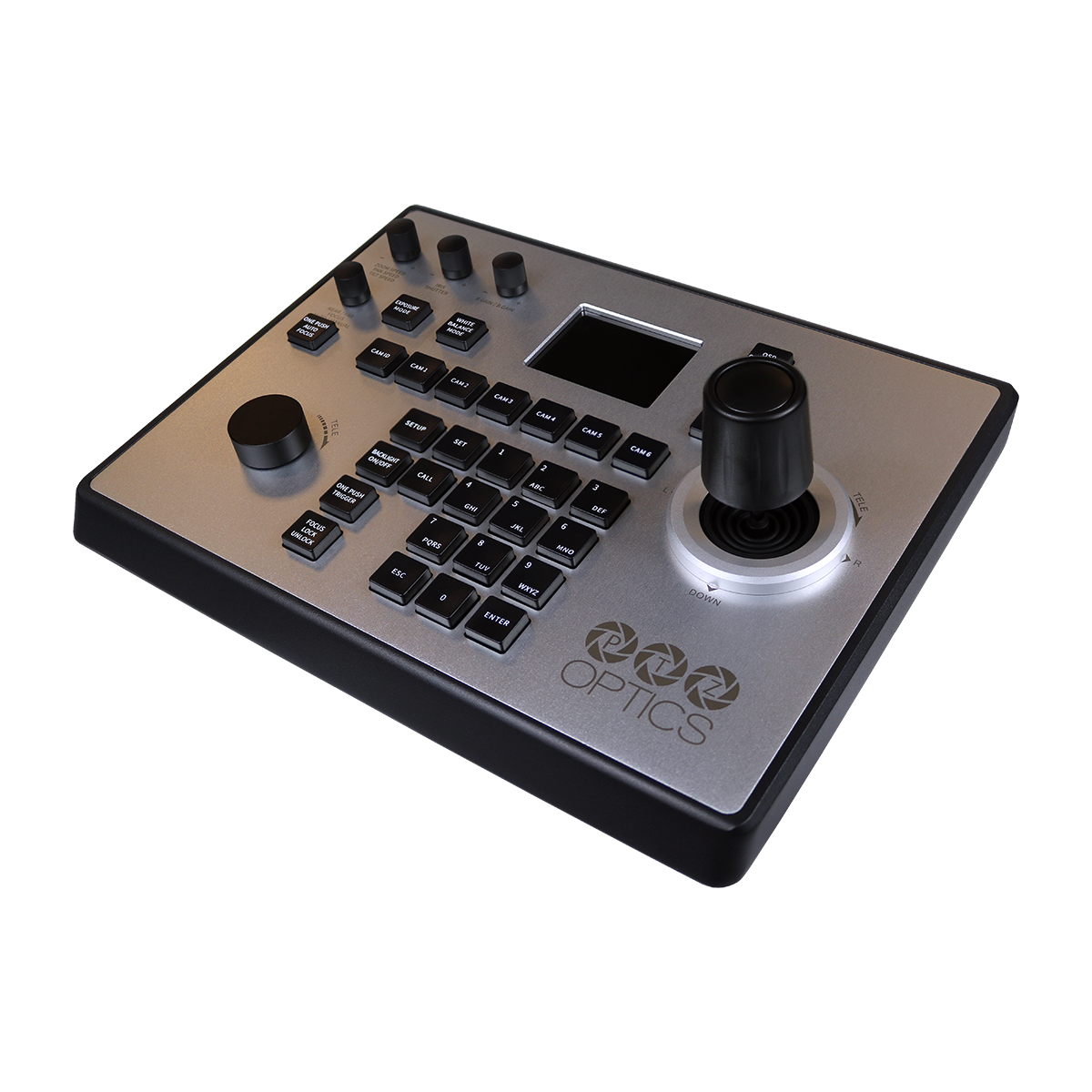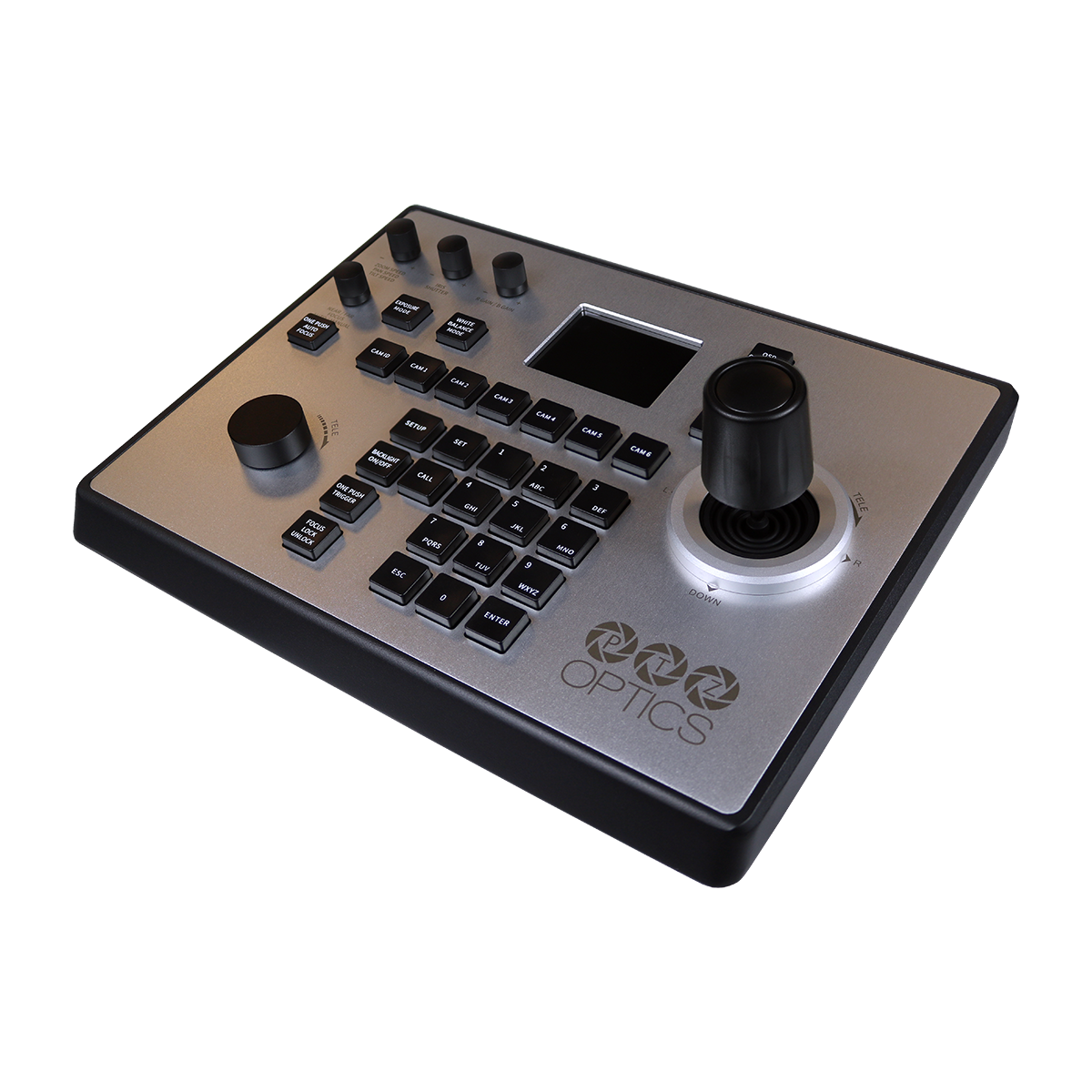 IP or Serial PTZ Camera Joystick Controller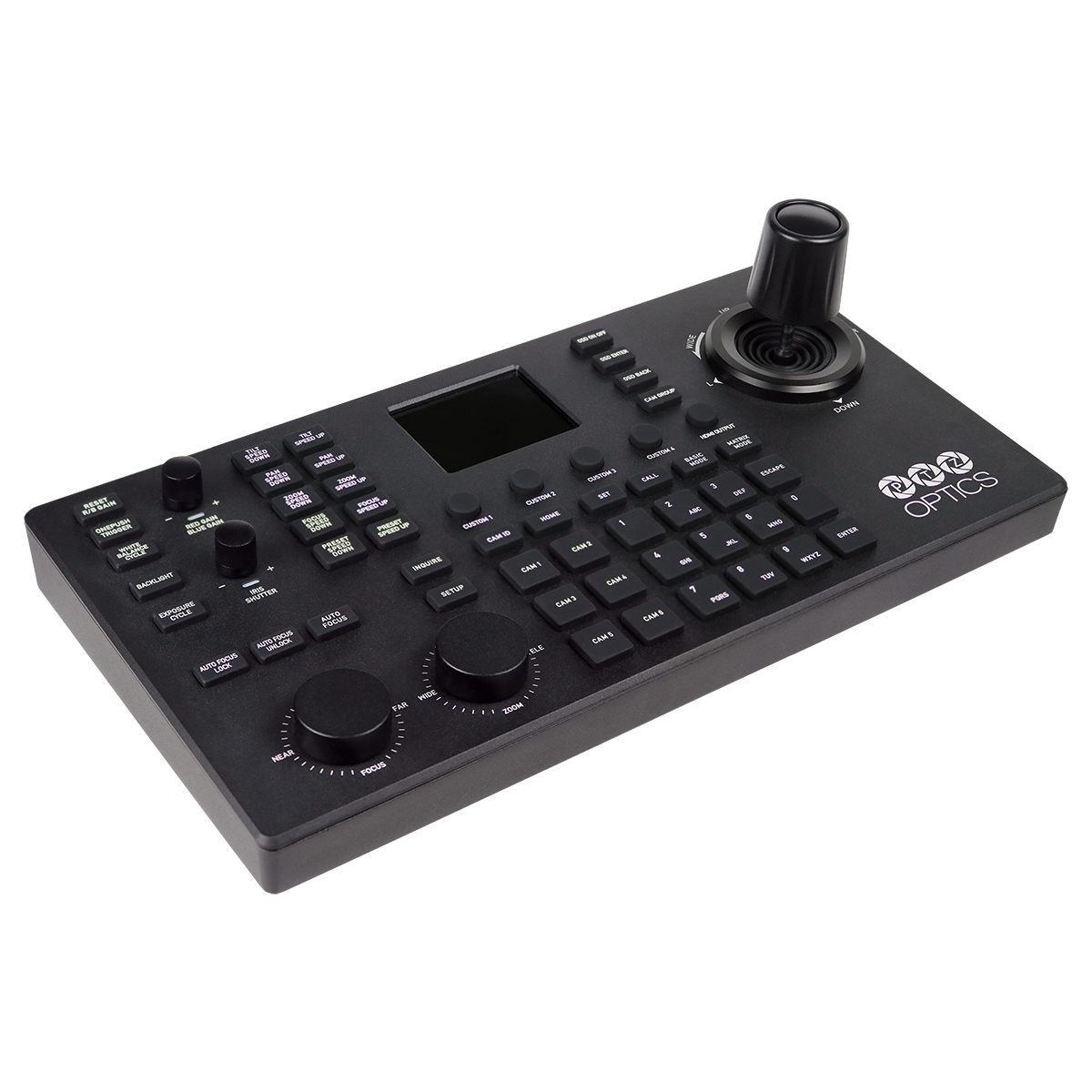 IP & Serial PTZ Camera Joystick Controller
Connect your camera with a cable from PTZOptics—available in 25, 50, 75, and 100 ft. options.
PTZOptics offers a large selection of accessories to enhance your setup and suit your unique production needs.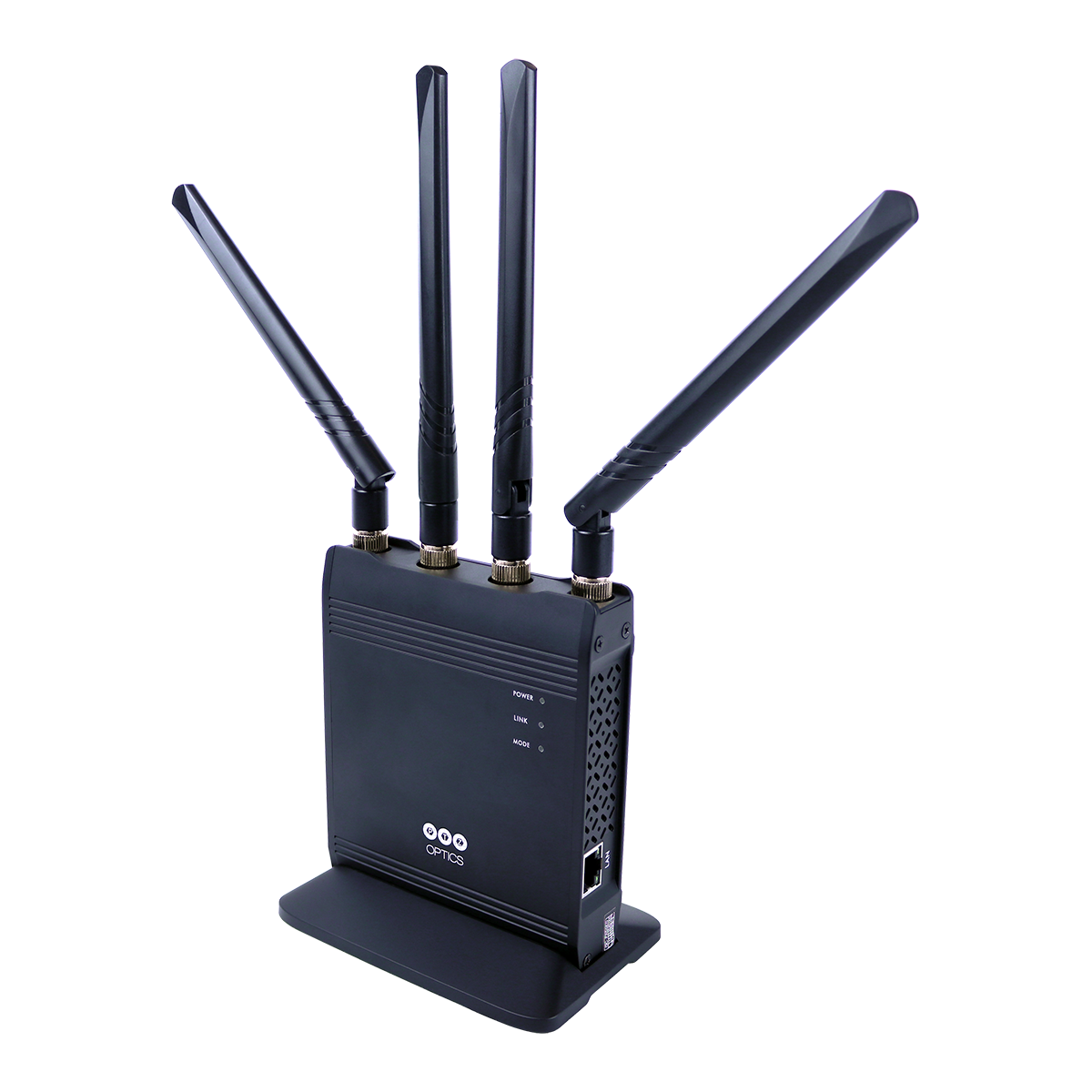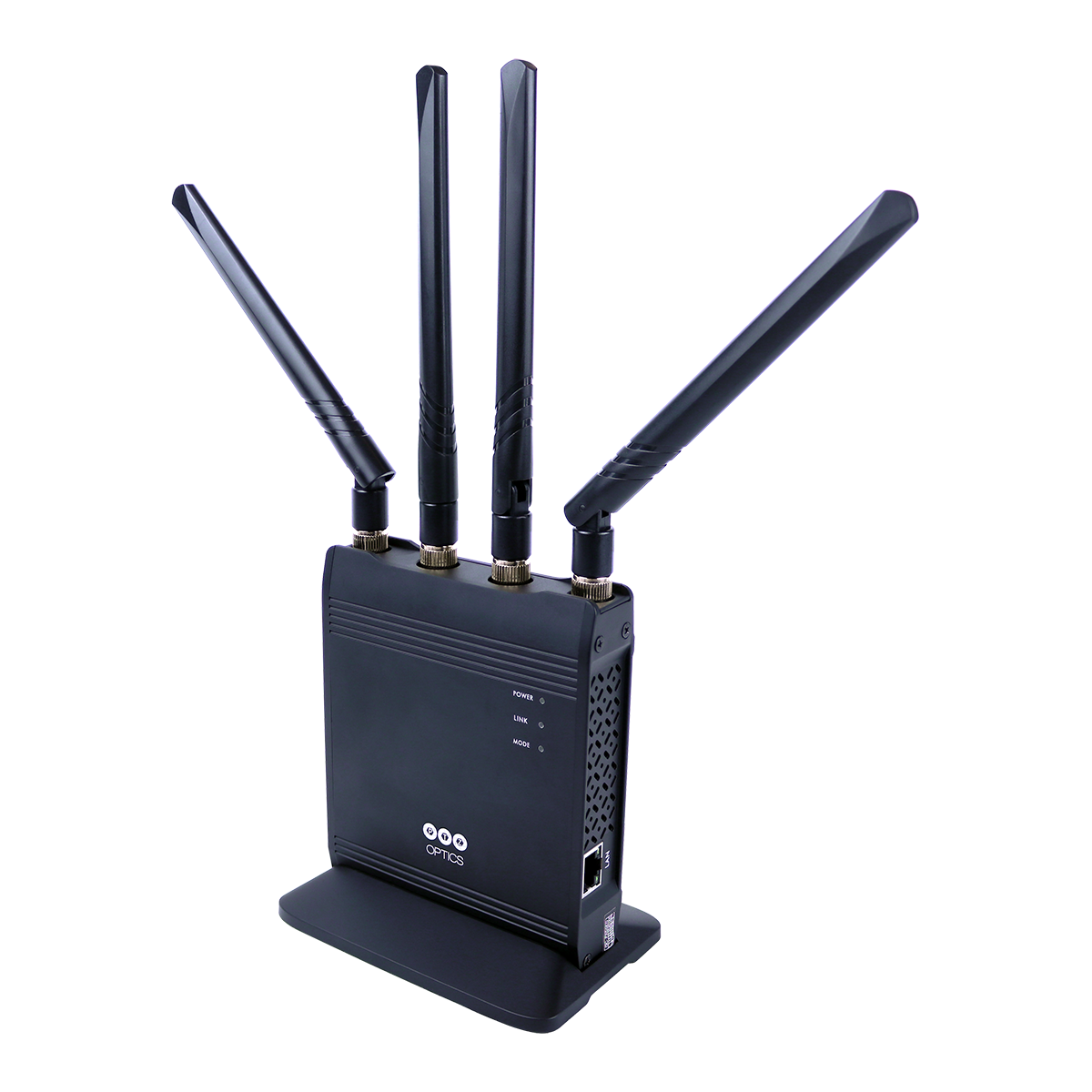 WirelessCable (single and pre-paired)
Wireless Connectivity for IP Video Productions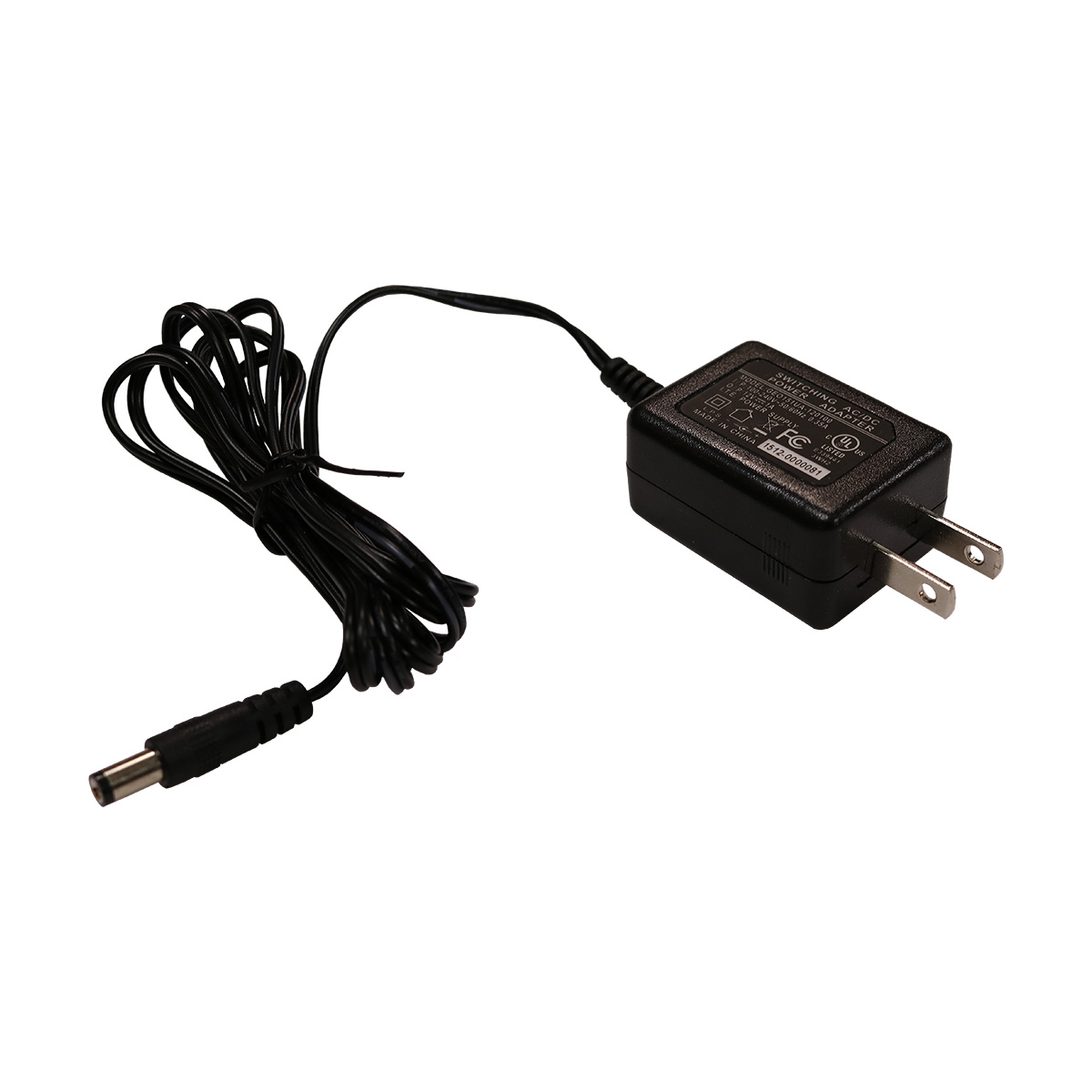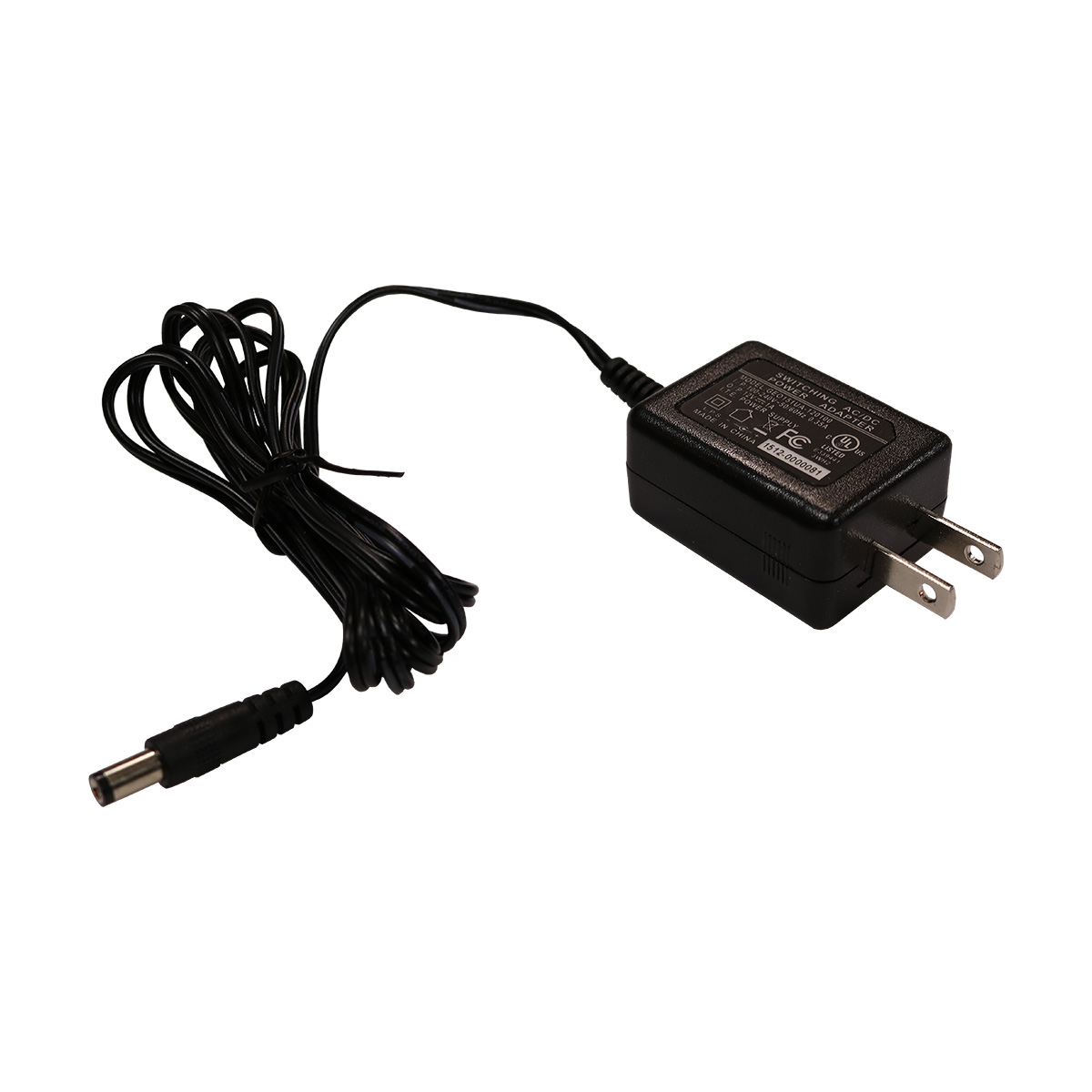 For VL, EPTZ, 12X & 20X PTZOptics ZCams (including NDI models)
Apps and Software for EPTZ Cameras
Below are several applications that can be used with EPTZ cameras. If you have any questions about the use of the applications, please feel free to submit a ticket or review our knowledge base articles.
NewBlueFX live production graphics software is now included with all PTZOptics cameras. This software allows you to invigorate your meetings and live video presentations with visually appealing graphics and useful information. You can claim your free software here.
The CMP allows users to manage multiple PTZOptics cameras at once. Turn any G2 PoE PTZOptics camera into an auto-tracking camera with the click of a button. The platform includes the most commonly used features of other PTZ camera applications.
The PTZControl Pro 2 app offers easy control of PTZOptics cameras from any iOS device. Set and call presets, make color adjustments, and access documentation with this all-in-one solution.
Advanced wireless PTZ camera control from your iOS, Android, or Kindle device
Advanced PTZ camera controls, hotkeys support, and much more available inside of OBS
PTZ camera controllers that are dockable within the OBS interface. The included HTML files feature a variety of customizable PTZ controllers that can be used as with the OBS Custom Browser Docks feature. Custom Browser Docks allow you to place the PTZ controllers directly into the OBS interface.
This Twitch extension allows your audience to control your PTZOptics camera in Twitch.