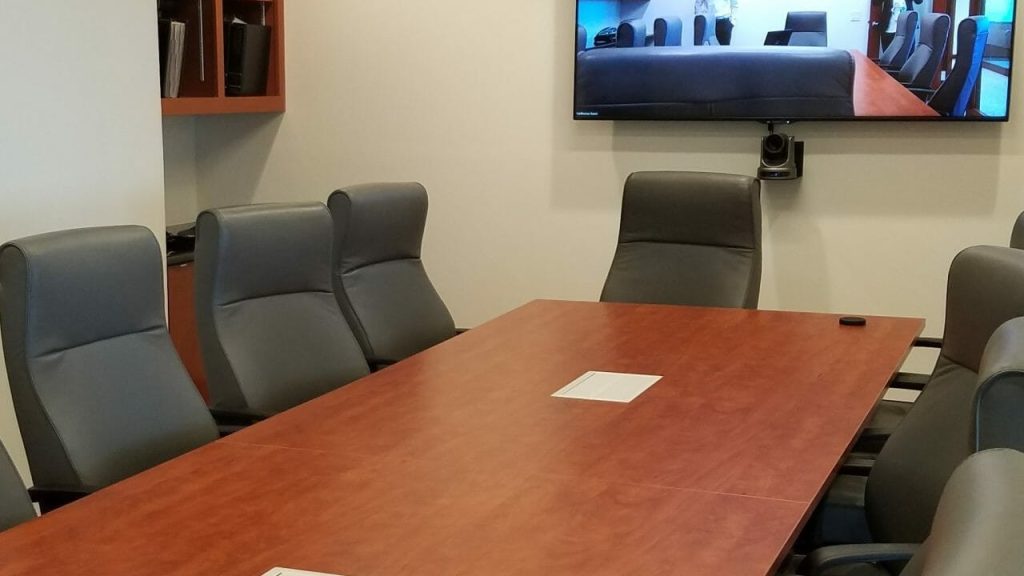 Connect, Communicate and Deliver.
In the modern business world, video has emerged as a crucial aspect of corporate communication plans, presenting a wide array of advantages that empower companies to connect with their intended audience, reinforce their brand's presence, and boost their overall operational success. Spanning fields such as marketing, advertising, training, and education, video possesses the ability to enthrall viewers and articulate intricate messages in a manner that is more lively and unforgettable compared to conventional ways of communication. On this page, we'll delve into the extensive benefits of employing video within a business setting and examine how it can assist organizations in realizing their objectives and distinguishing themselves in the present-day competitive landscape.
Powerful integrations for your business
PTZOptics offers integrations with some of the most popular video tools in the world. 
PTZOptics cameras are a practical solution for businesses looking to improve their video communications. With the ability to move and focus on different areas, these cameras make it easy to capture the right shots during meetings or presentations. They offer clear video quality, so everyone can see and understand what's happening, no matter where they are. This helps in making virtual meetings more engaging and effective. Since PTZ cameras can work with different communication tools, they can fit right into what a company is already using. By solving common video communication problems, they help businesses connect better with their teams and customers.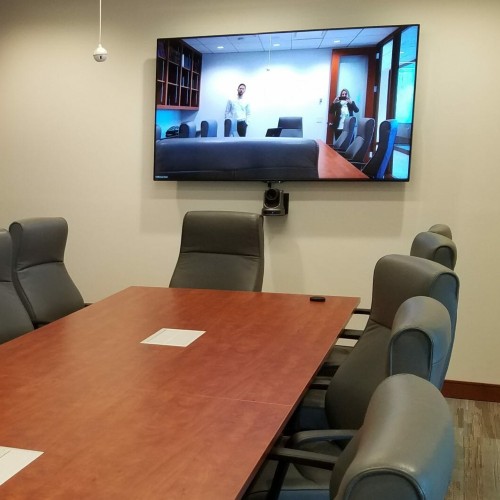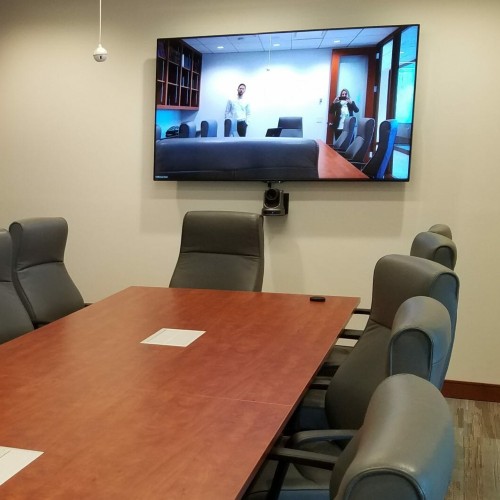 Live streaming with PTZOptics cameras can make a big difference for businesses who want to make video content and live stream. PTZOptics cameras help your team create engaging content so that those watching can see everything clearly. This is great for showing off a new product, making a presentation, or sharing an event with people who can't be there in person. Because the video is clear and can show different angles, it feels more real and interesting. For businesses, this can help reach more people and share what they are doing in a new and exciting way.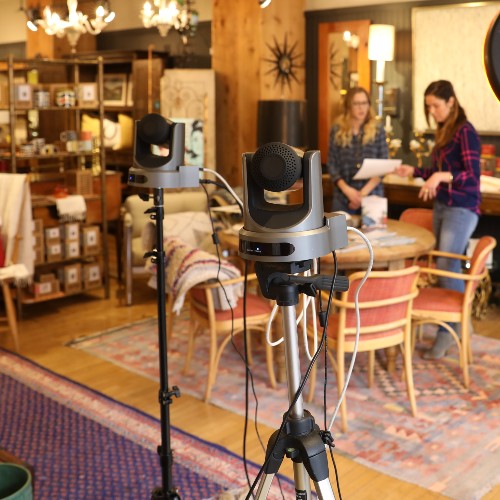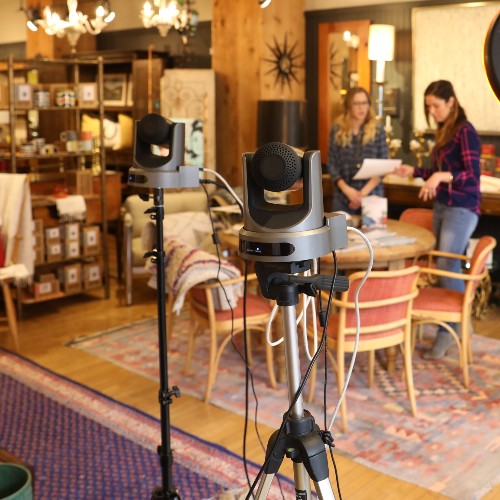 The Move SE
Starting at just $999, the Move SE is a perfect camera for your next video project.
The SuperJoy
Remotely control all of your PTZ cameras with the award winning PTZOptics SuperJoy.
Video Conferencing System
In this workflow example, an Intel NUC computer is used as the soft-codec for hosting video meetings. A HuddleCamHD Pro is connected to the computer via USB along with the HuddleCamHD Huddle Pod Air. A PTZOptics 12X-NDI camera is connected to the system over the local area network (LAN).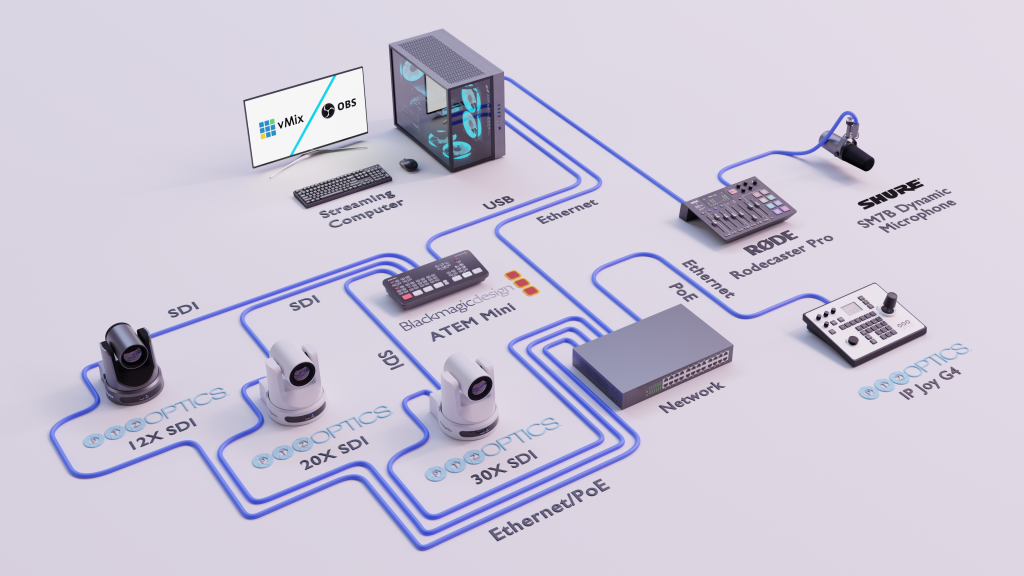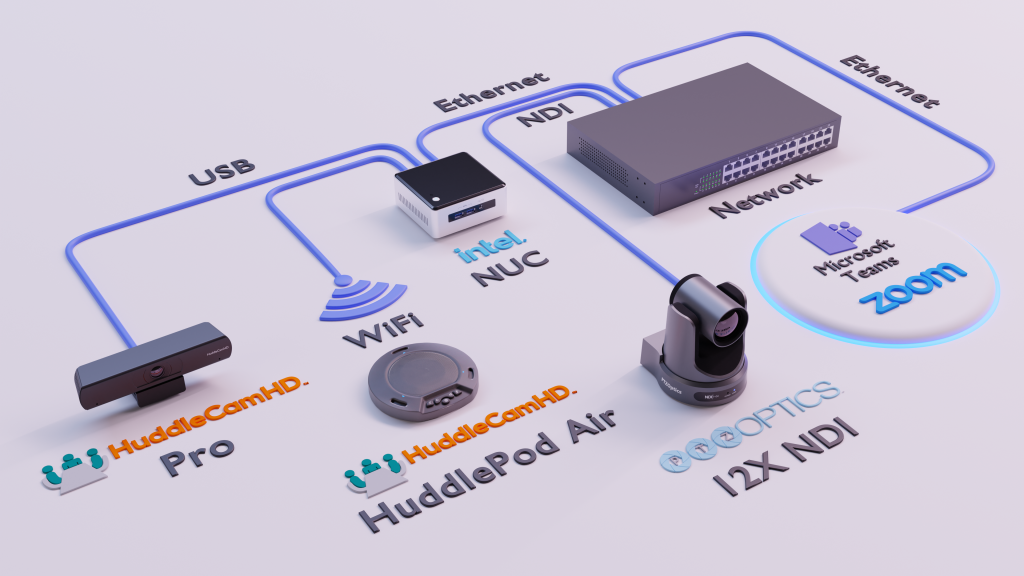 Live Streaming System
In this workflow example, a BlackMagic ATEM Mini is used to connect multiple PTZOptics cameras to a computer with the USB output. Using a video switcher is an ideal way to create an engaging multi-camera production. Also, connected to the network is a PTZOptics IP joystick controller used to control each camera. 
Check out this simple two-camera video system for content marketing and live streaming by a retail business.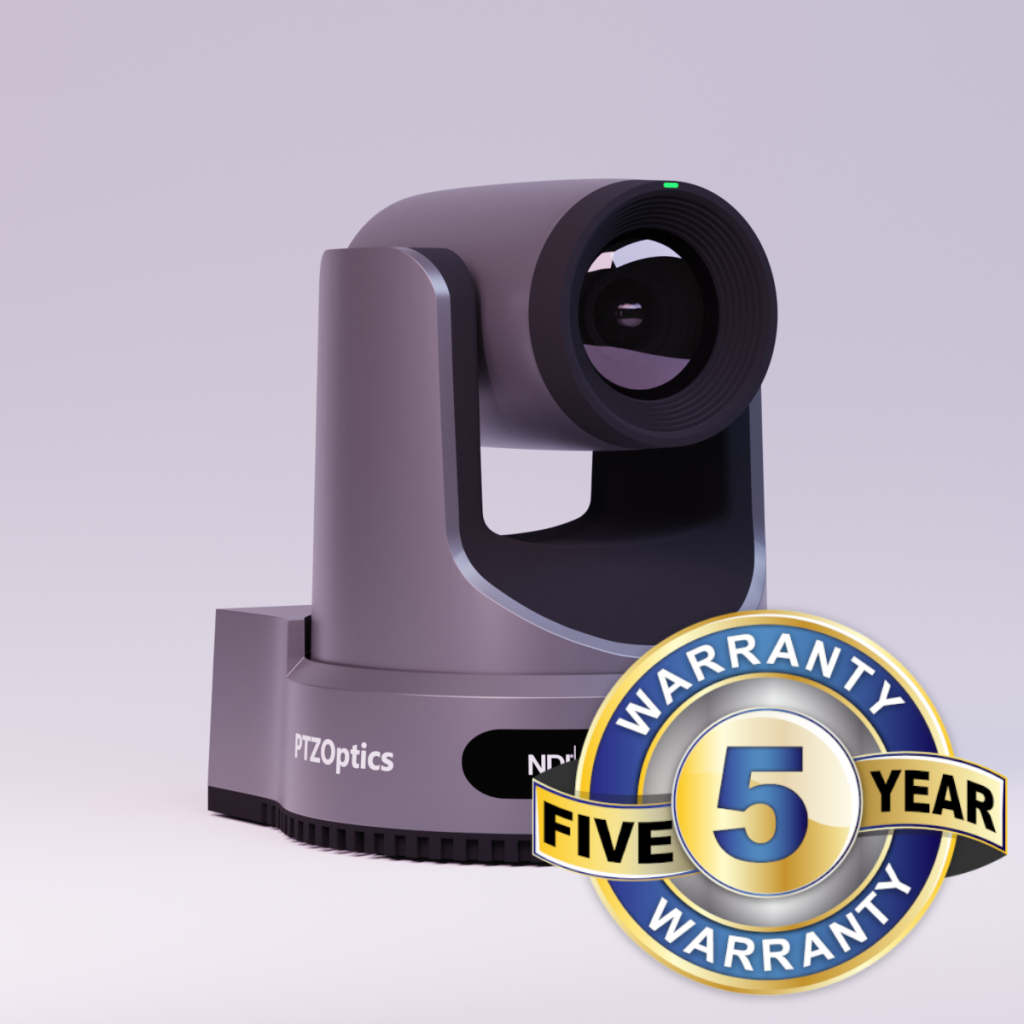 With robust warranties included as standard on every product, you can trust PTZOptics solutions to deliver high performance from day one, and for many years to follow.
PTZOptics cameras come with 5-year limited parts and labor warranty. PTZOptics stands by our promise to protect your investment by providing repairs or replacement products for the duration of your warranty. For more information, view our complete warranty documentation here.
Unparalleled Value, Award-Winning Support
When you reach out to PTZOptics for support, you won't get an automated system — you'll get a team of in-house, US-based experts ready to help. Connect with us via: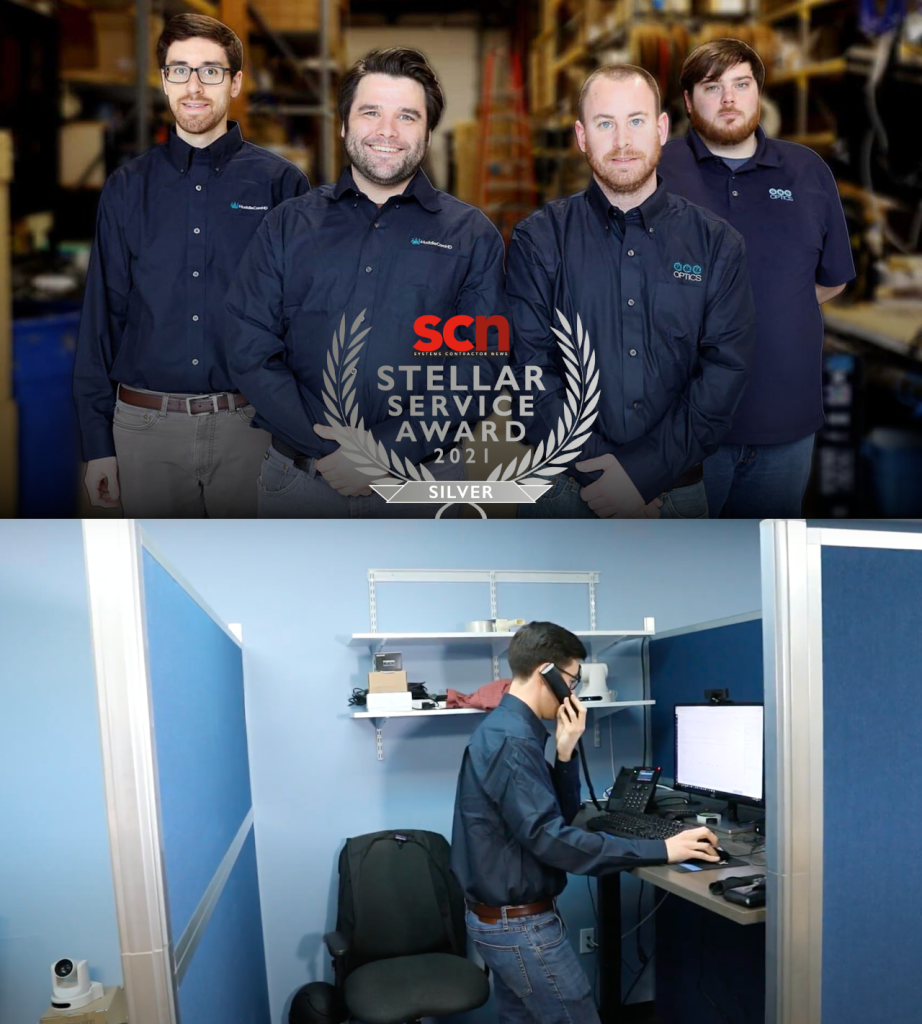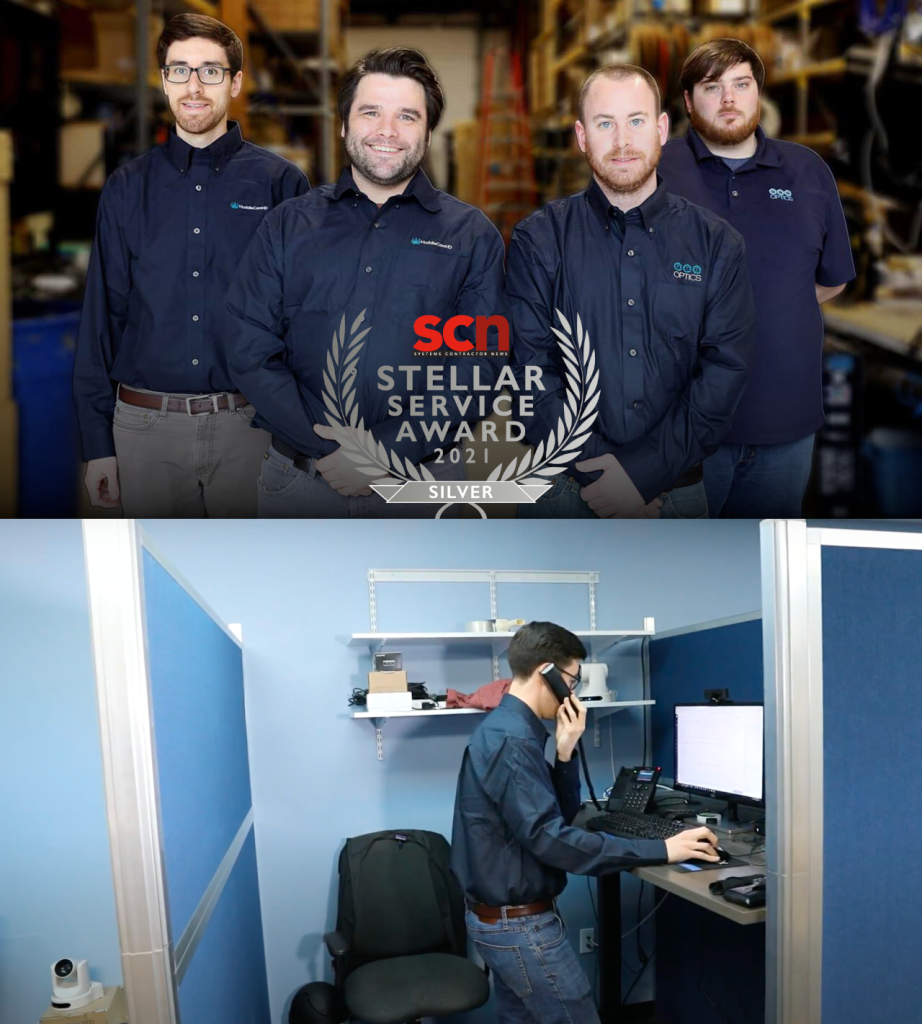 © Copyright 2023 | PTZOptics | All Rights Reserved.