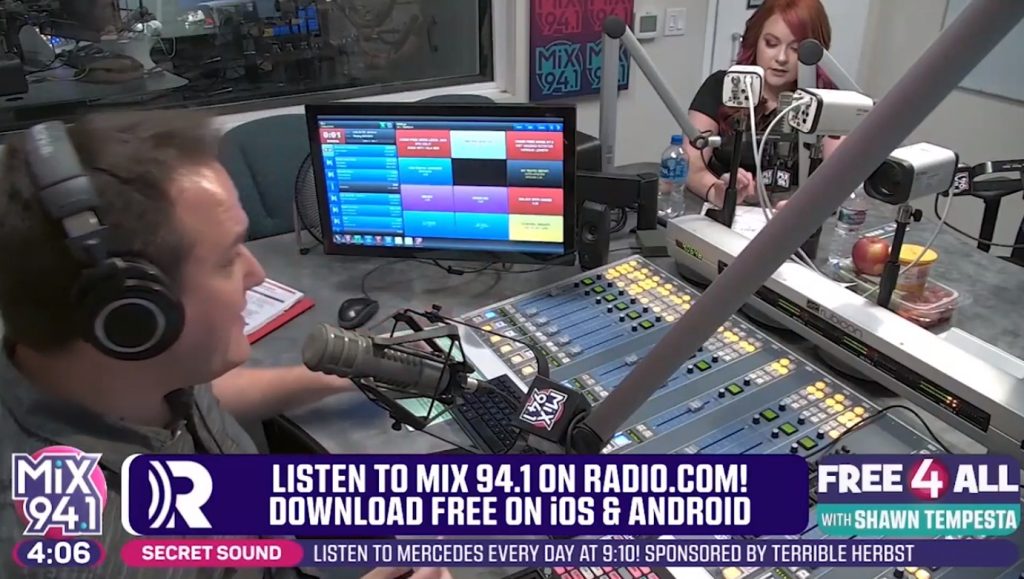 Elevating Radio Experiences
PTZOptics cameras are helping to transform radio studios by providing advanced pan, tilt, and zoom capabilities, allowing for dynamic visual content to complement traditional audio broadcasts. With PTZOptics' high-quality imaging and versatile movement, radio stations are enhancing their live streams and social media presence, bridging the gap between audio and visual media for a more engaging listener experience.
Live streaming allows radio stations to visually connect with their audience, offering behind-the-scenes looks and interactive features. This can create a more immersive and personalized experience, fostering stronger connections between hosts, guests, and listeners.
By live streaming on various online platforms, radio stations can reach a broader and more diverse audience, including those who may not traditionally consume radio content. This can result in increased listenership, interaction, and potential revenue streams from new advertising opportunities.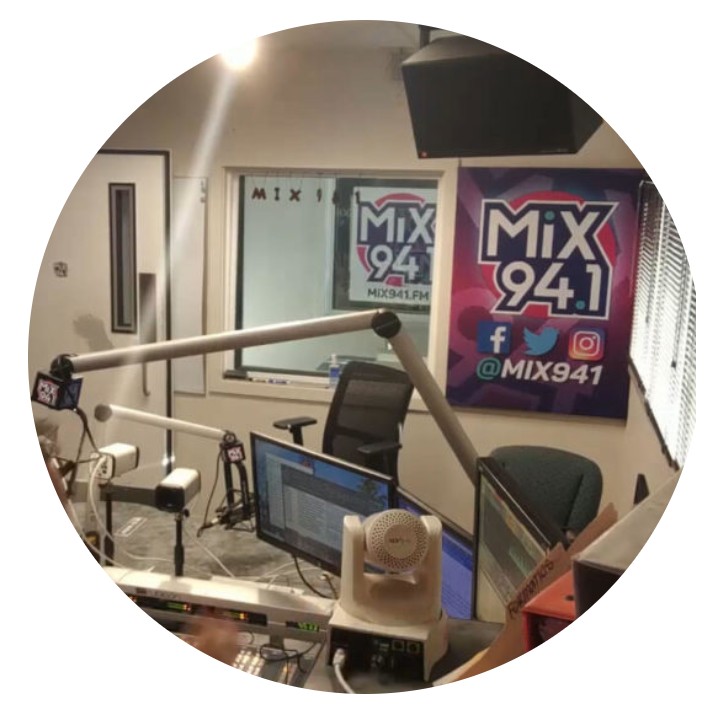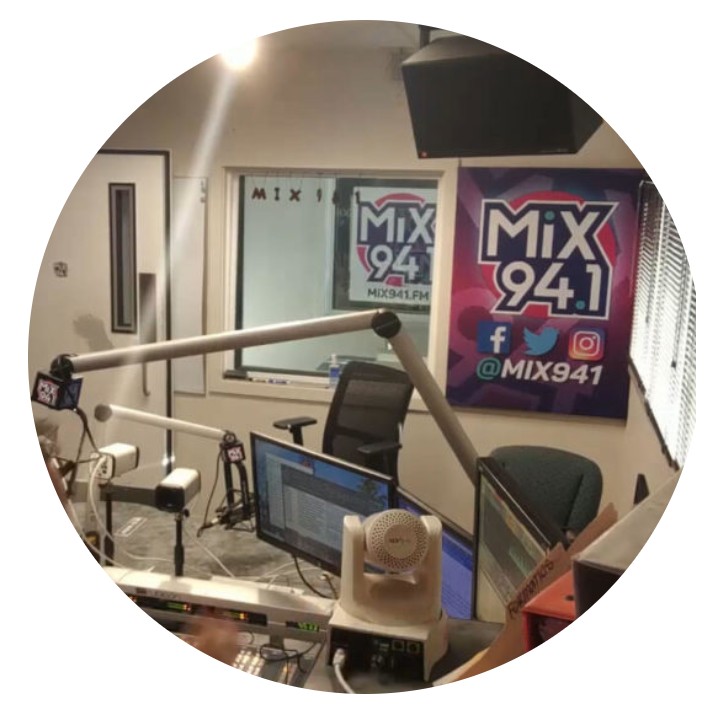 RADIO STATION SUCCESS ON FACEBOOK LIVE
Radio is an amazing medium. "Truly we reach so many people," says Shawn Tempesta, the host of Mix 94.1's afternoon show. Tempesta explains, in his studio tour video available on YouTube that "the one problem is… in a digital world, there is no such thing as viral audio." Motivated to grow his show's presence online, Tempesta designed a live streaming studio using (4) four PTZOptics NDI® cameras. (3) Three PTZOptics 12X-ZCam cameras are used to produce high quality close up shots of each host and (1) one PTZOptics 12X-NDI PTZ camera is used to capture additional shots of the entire studio.
The Studio Pro
The Studio Pro is a complete content creation and livestreaming solution featuring 12X optical zoom, 72.5° FoV, a portrait and landscape toggle switch, empowering users to connect with their audiences however they watch.
The Link 4K
Ready to add video to your Dante setup? With Dante AV-H™ and the latest in auto-tracking capabilities, the Link 4K fits easily into even the most complex Dante design or workflow.
The SuperJoy
Remotely control all of your cameras with the award winning PTZOptics SuperJoy. Discover SuperPresets you can use to control mulitple cameras with a single button press.
Integrations for your workflow
PTZOptics offers integrations with some of the most popular video tools in the world. 
New: PTZOptics Producer Bundles
Producer SE Bundle
With 3 award-winning 20X Move SE cameras, the Producer-SE bundle delivers precision in every shot, even from a distance. Enjoy 1080p clarity, bringing lifelike quality to every frame along with convenient auto-tracking capabilities. Plus, streamline your setup process with the included PT-JOY-G4 IP/serial connected joystick controller.
Producer 4K Bundle
Capture every detail in ultra-high-definition 4K with 3 award-winning 20X Move 4K cameras. Each camera includes our most advanced auto-tracking capabilities and comes native with NDI®|HX for unparalleled performance and versatility. Elevate your production control with the SuperJoy's superior control features, setting a new standard in joystick operations.
TeleSouth launches SuperTalkTV
TeleSouth Media installed five PTZOptics 20X-SDI cameras to help broadcast select radio shows on the stations website. The media company is currently streaming three shows, Monday through Friday, and two shows each Saturday. The audio engineers, who are also co-hosts, have the ability to switch the cameras and operate the IP joystick as needed from the control room.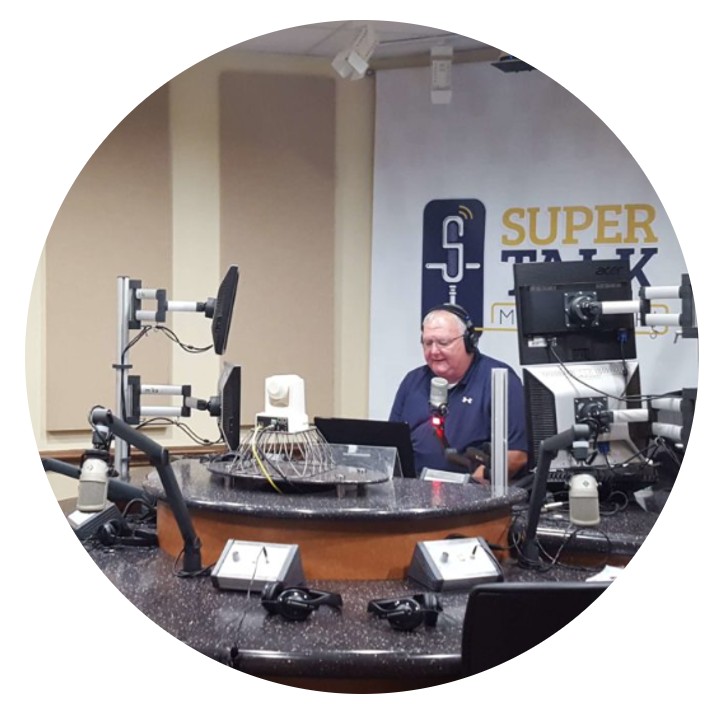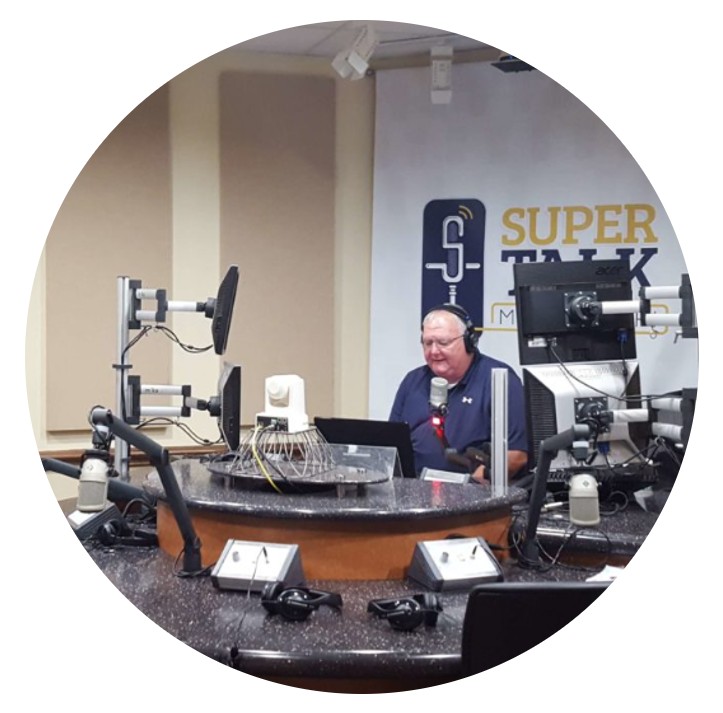 TeleSouth Media launched SuperTalk TV in April of 2019. SuperTalk TV is an HD video stream originating from the Jackson studios for The Gallo Radio Show, The JT Show and Good Things with Rebecca Turner.
The pictures below shows the SuperTalk TV show as it is produced live. This LCD monitor is used as a confidence monitor available for guests to see what is going on in the main broadcast area. Each PTZOptics camera is wall mounted securely to the drywall using an HCM-1 HuddleCamHD wall mount. Each camera is powered with a single ethernet cable and video is sent using 3G-SDI cabling.
Easy to Operate: Each PTZOptics camera can be controlled with the click of a mouse in vMix. vMix provides thumbnail images for the co-host to quickly reference.

Multiple Angles: Without changing the configuration of the Super Talk Mississippi broadcasting room, multiple PTZOptics cameras are discreetly installed.

Green Room: A green room uses a video output to display the main radio broadcasts for guests waiting to come on the show.
LIVE STREAMING ROCKS AM RADIO
Learn how this radio station used live streaming WCHE 1520 AM Radio recently hosted a radio broadcast which included a live stream to Facebook, YouTube, Twitter, and LinkedIn during a sponsored AM radio hour. The radio station used three live streaming cameras during the production. The station was able to take a simple audio output from their existing audio mixer and convert that to USB for use with vMix live streaming software.
The Move 4K
The Move 4K is the latest PTZ camera from PTZOptics, featuring auto-tracking for a more intelligent video production workflow.
The station used a PTZOptics 12X-SDI camera to capture multiple views of guests inside their studio. The main host had a 12X-ZCam camera with a fixed view of the main interview microphone. Finally, the third camera was a wide-angle ZCam-VL camera used to show the entire radio studio during commercial breaks.
Simple Audio: Bringing audio into the stream involved a single output from the radio board into an audio mixer.

A Single Cord Solution: The PTZOptics NDI® cameras are able to use a single ethernet connection for video, audio, control, and power.

Network Solution: The cameras were brought into the PC & powered via a TP-Link 8 port PoE switch. The network included a TP-Link Archer 1200 Router.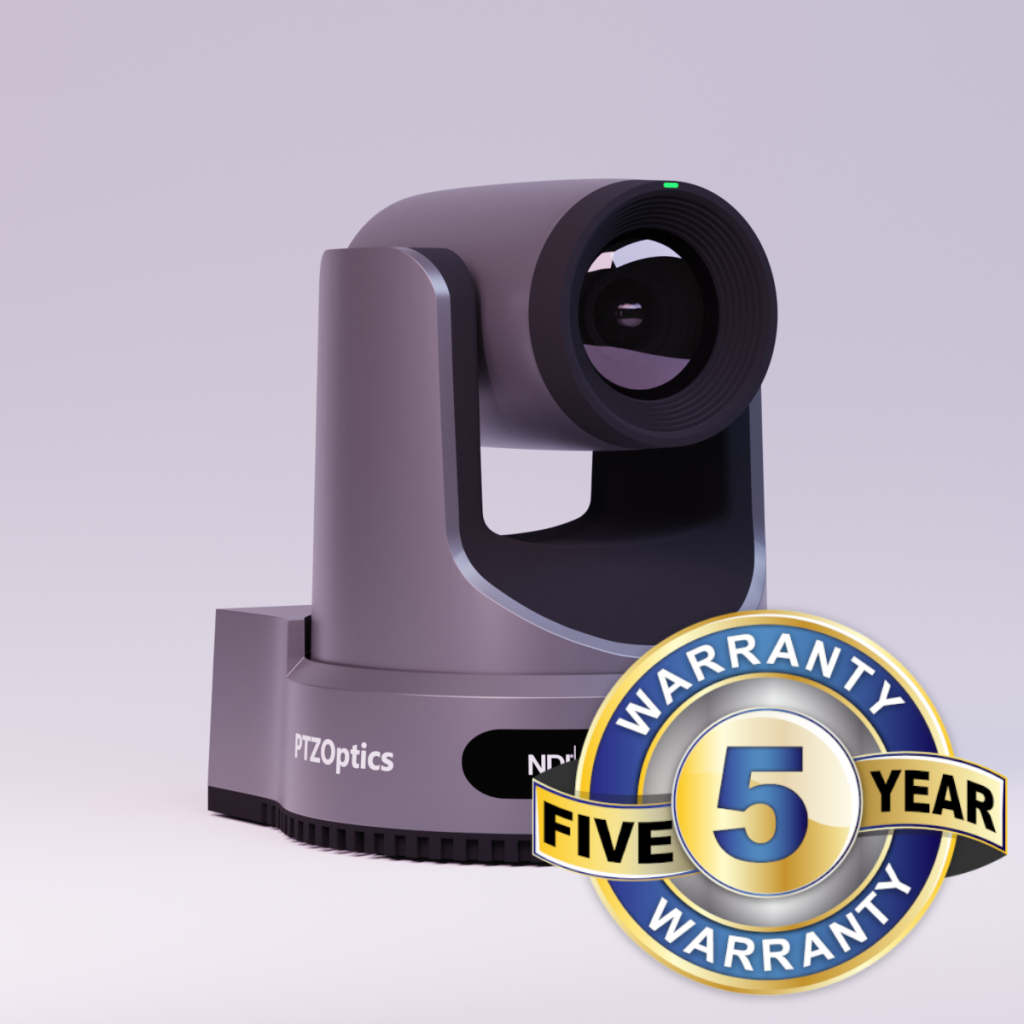 With robust warranties included as standard on every product, you can trust PTZOptics solutions to deliver high performance from day one, and for many years to follow.
PTZOptics cameras come with 5-year limited parts and labor warranty. PTZOptics stands by our promise to protect your investment by providing repairs or replacement products for the duration of your warranty. For more information, view our complete warranty documentation here.
Unparalleled Value, Award-Winning Support
When you reach out to PTZOptics for support, you won't get an automated system — you'll get a team of in-house, US-based experts ready to help. Connect with us via: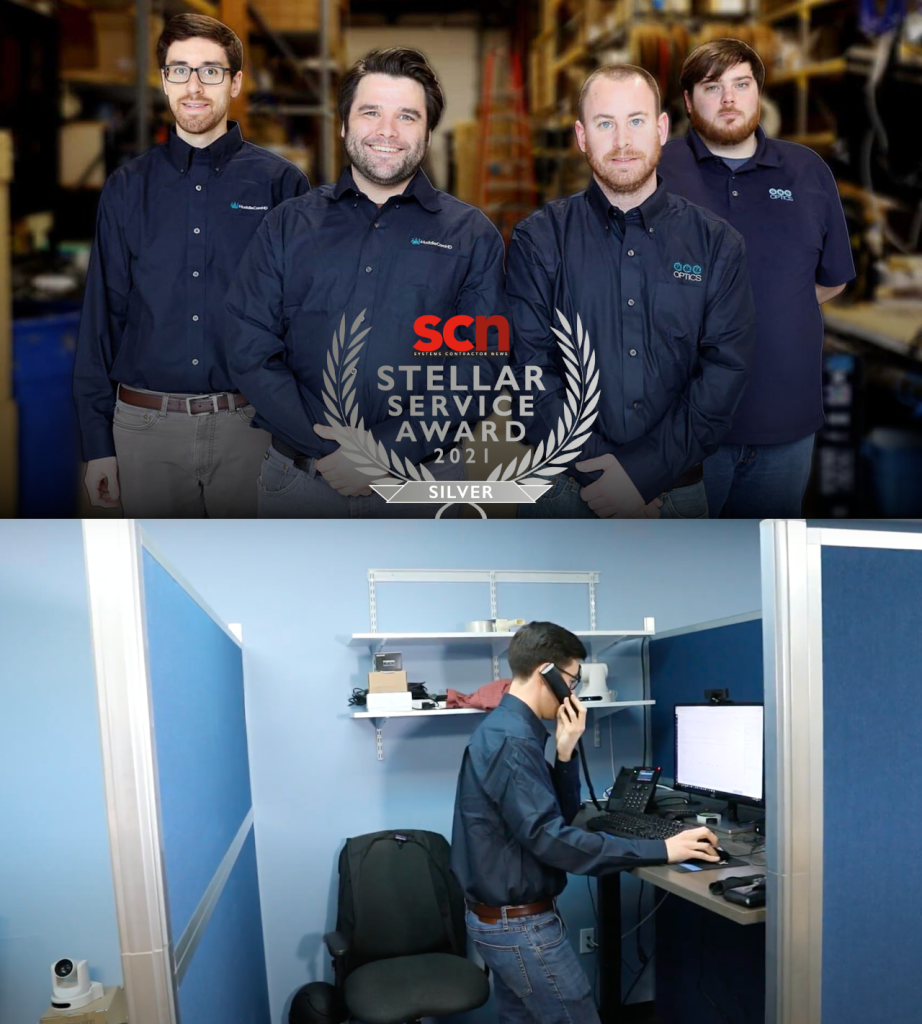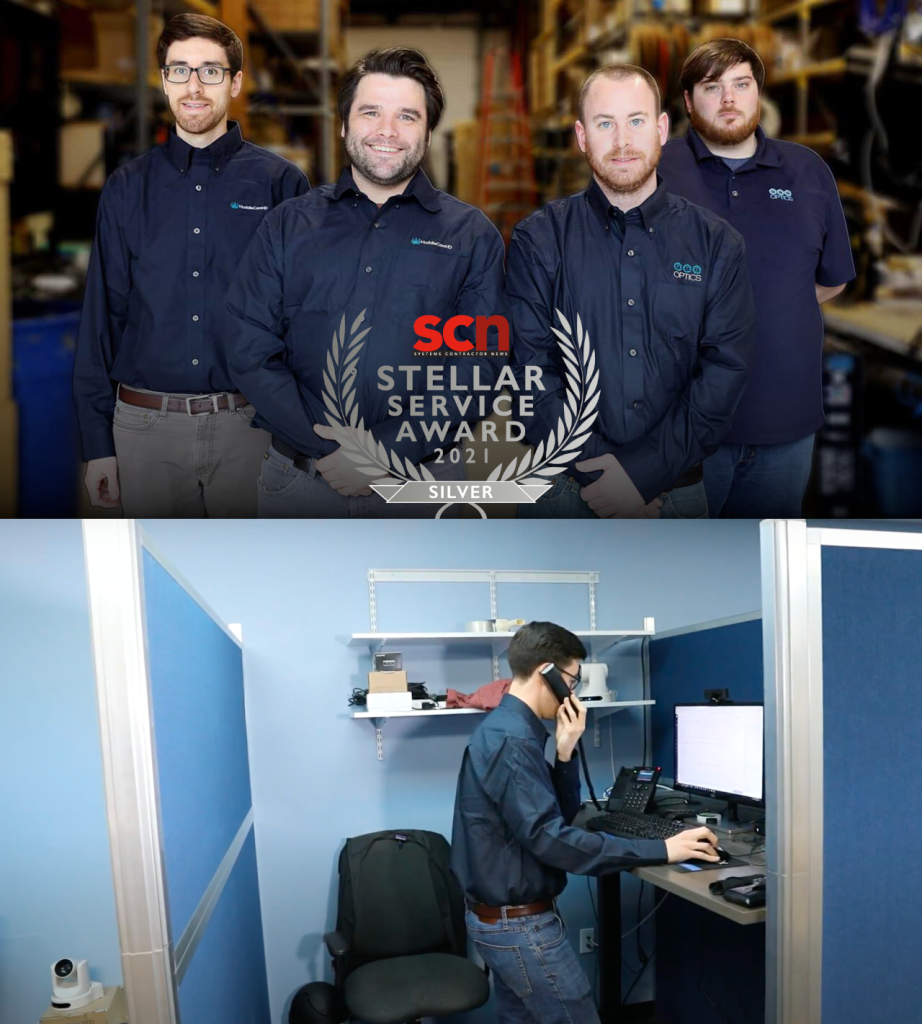 © Copyright 2023 | PTZOptics | All Rights Reserved.