Introducing The Unofficial Guide to NDI®
The Unofficial Guide to NDI® is the perfect book for anyone interested in the future of video production. NDI® (Network Device Interface) is quickly changing the world of video. With the potential to eliminate the need for custom cabling, interfaces, capture cards, and other additional hardware, NDI® provides a versatile solution for sharing, recording, displaying, and broadcasting video over standard ethernet networks. This book helps you take advantage of the latest video technology revolutionizing video. With the latest versions of the NDI® protocol, it is possible to create and operate an entire video production workflow using a LAN and sources connected by Wi-Fi, 4G, and 5G.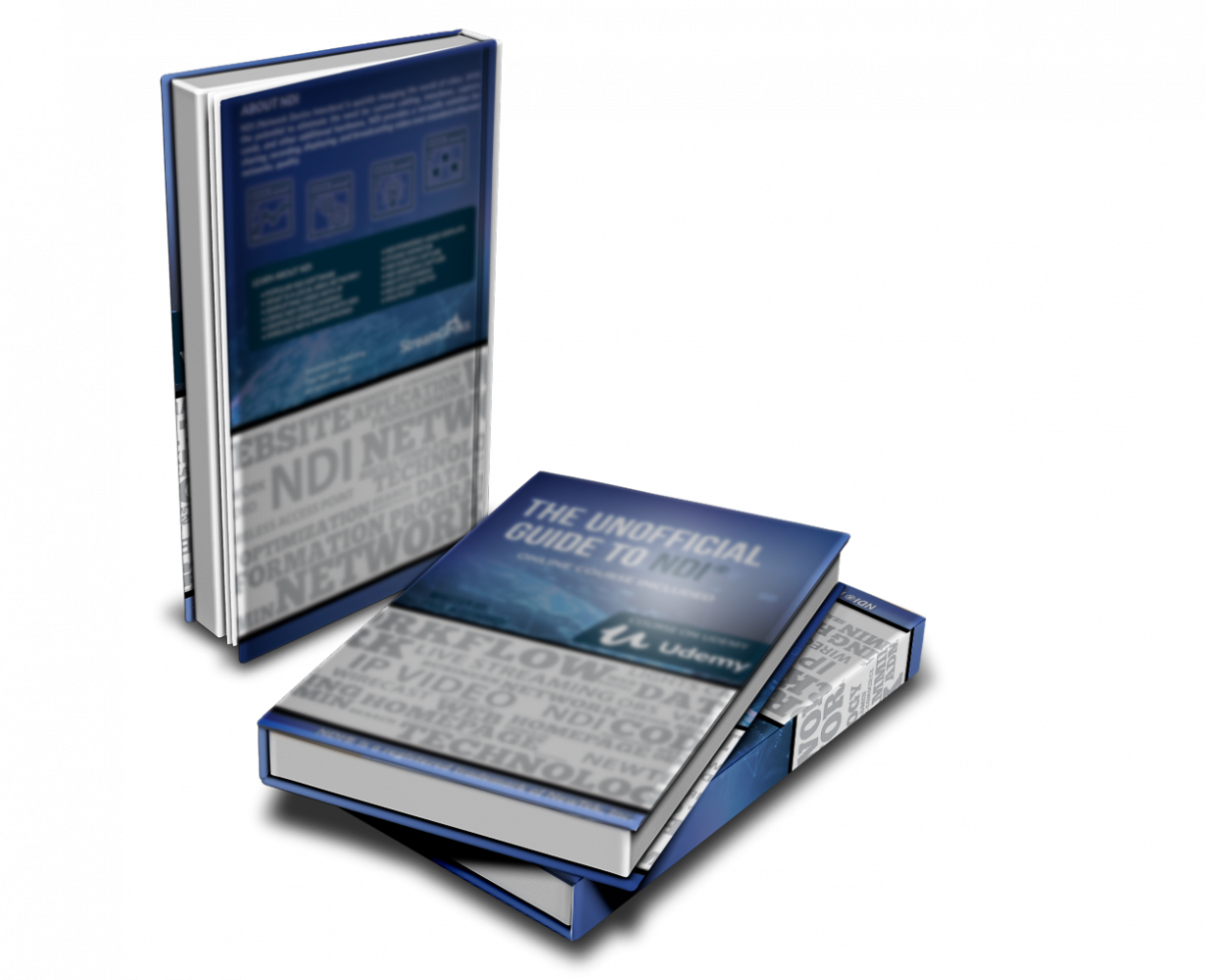 Enjoy a thoughtfully planned-out introduction to NDI® along with deep-dive chapters on the most important technologies and tools available for IP video production. Author Paul Richards has been involved with NDI® since its release in 2015 and he shares over 10 years of video production experience in this book. Enjoy an online course that follows each chapter of the book to further explain complex ideas and demonstrate each topic with real-world examples.
Download The Unofficial Guide to NDI® Now!