Empowering Government with
Live Streaming & Video Capture
In an era where digital integration has become paramount, PTZOptics stands at the forefront of providing innovative solutions for various sectors, notably within the government. Our PTZ cameras, known for their expansive coverage, remote control features, and excellent optical zoom capabilities, have consistently proved to be ideal tools for modernizing traditionally large and challenging environments. Through an assortment of case studies, we aim to showcase how our technology has made a positive impact in various government applications across the United States.
PTZ cameras enable seamless communication within governmental agencies, from local meetings to global summits, fostering collaboration and decision-making. Whether it's live-streaming a city council meeting or recording a crucial conference, PTZOptics offers a solution that ensures a connected governance ecosystem. Learn how top local, state and federal court systems are upgrading their video systems.
With live streaming and video recording capabilities, PTZOptics empowers governments to maintain transparency with their constituents. Our technology ensures that proceedings are accessible to the public, promoting trust, integrity, and responsiveness in public administration.
Pioneering Courtroom Modernization
In the pursuit of justice, adaptability, and accessibility, PTZOptics has been instrumental in modernizing courtroom video systems across the United States. Here are two remarkable case studies that stand testament to our impact:
State and Local Government Video Systems
The city of Whitefish embraced PTZOptics cameras to redefine its courtroom experience. These state-of-the-art cameras, known for their expansive coverage and discreet in-room mounting locations, have provided a seamless and efficient solution to handle large spaces. This integration not only enhances functionality but also promotes greater accessibility to judicial proceedings.
PTZOptics cameras are often chosen for Government applications such as the courtroom because the areas are large and they can benefit from the remote control and optical zoom features. In this case study, the city of Whitefish, Montana approved the installation for four PTZOptics cameras to be used with a vMix video switching system. The cameras are installed in remote locations to the video production studio allowing a single camera operator to control the pan, tilt and zoom of each camera. Each camera is set up with camera presets that are assigned to various areas of interest inside the courtroom.
New: PTZOptics Producer Bundles
Producer SE Bundle
With 3 award-winning 20X Move SE cameras, the Producer-SE bundle delivers precision in every shot, even from a distance. Enjoy 1080p clarity, bringing lifelike quality to every frame along with convenient auto-tracking capabilities. Plus, streamline your setup process with the included PT-JOY-G4 IP/serial connected joystick controller.
Producer 4K Bundle
Capture every detail in ultra-high-definition 4K with 3 award-winning 20X Move 4K cameras. Each camera includes our most advanced auto-tracking capabilities and comes native with NDI®|HX for unparalleled performance and versatility. Elevate your production control with the SuperJoy's superior control features, setting a new standard in joystick operations.
PTZ Cameras For Legal Proceedings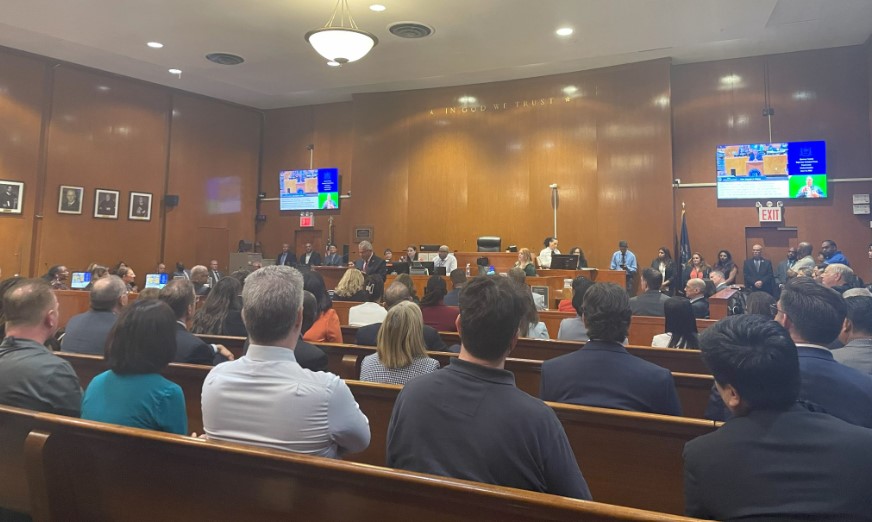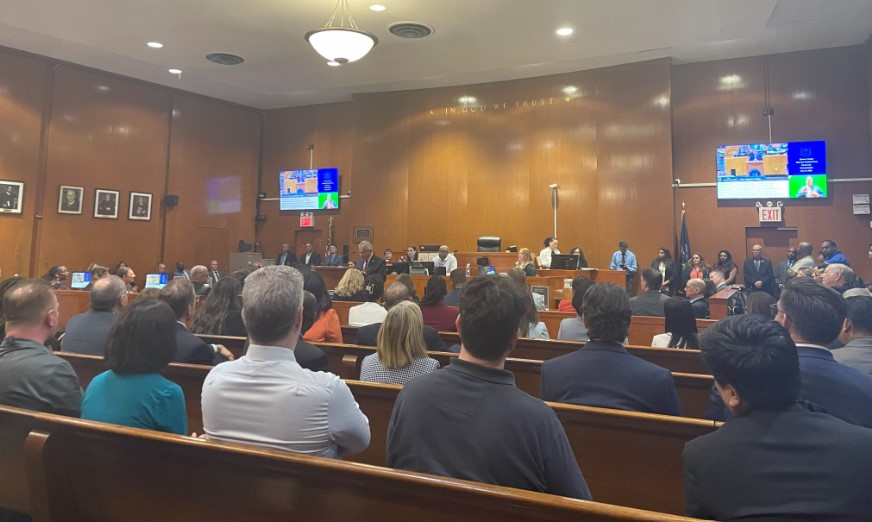 New York State Unified Court System's Digital Transformation
The New York State Unified Court System (NYS UCS), serving as the judicial branch of the state government, has embarked on an ambitious modernization journey to make its 1,540 courtrooms more functional, accessible, and equipped for the digital era. The Courtroom Modernization Initiative (CMI) Team was established in 2019 to actualize this vision; PTZOptics played a pivotal role in the transition along with other key vendors, such as Magewell and Biamp. Learn more about this case study here.
Courtroom Live-streaming Cameras
Transforming Courtrooms with PTZ Technology
In an age of technological advancement, courtrooms across the nation are embracing PTZ (pan, tilt, zoom) technology to revolutionize the legal experience. By integrating PTZ cameras, courtrooms are able to ensure comprehensive coverage of proceedings with minimal manpower. This not only enhances efficiency but also fosters greater accessibility and transparency. Whether live-streaming for remote viewing or archiving for future reference, PTZ technology is setting a new standard for justice in the digital era, aligning the judicial system with modern needs and expectations.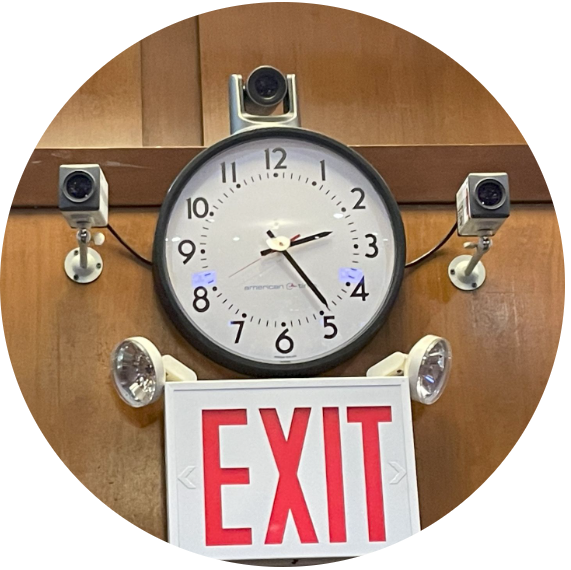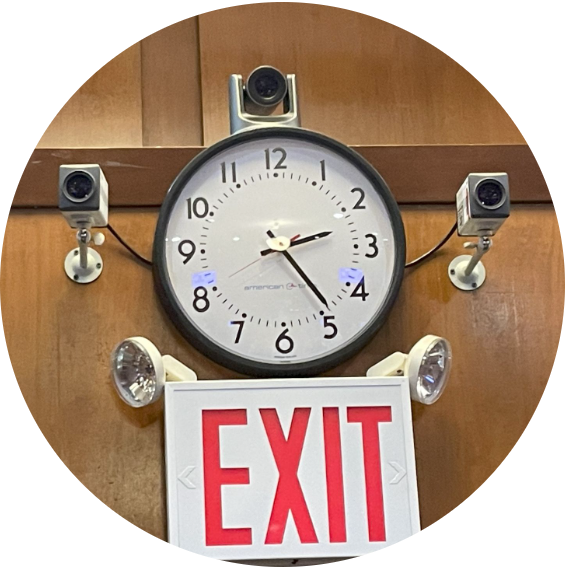 In many cases, the government agency may only have a single employee responsible for video production. The vMix system installed allows the camera operations and video switching to be done in a single software platform. 
Automated video production equipment like PTZOptics cameras allow government agencies to save money by employing a single video production specialist, allowing the technology to be optimized with various camera presets and easy to use control methods. From the video producers point of view they have complete control over various cameras over an IP network which also provide PoE (Power Over Ethernet) to each camera. The video producer can simply click a button inside vMix with a thumbnail displaying the area they would like the camera to zoom into. It's that easy!
Video equipment for legal systems
As you can see each camera is installed discretely out of sight from the courtroom workflow. The mount shown to the left is SKU: HCM-1-BK which is a wall mount installed upside down. This mount allows the city hall to install the camera on the lip of a ceiling beam. The City Hall uses HD-SDI camera models for long and reliable cable runs which they connect into a custom vMix system using an AJA Corvid PCIe capture card. The cameras can then be controlled with an xBox controller, an xKeys pad and even via vMix with various options. Don't miss the full behind the scenes video of this installation available below.
The above pictures show just how easy the system is to set up and operate. You can see the PTZ (pan, tilt and zoom) controls setup inside vMix to control the PTZOptics cameras. We also have a picture showing the PoE (Power Over Ethernet) network switch providing camera control and power to each camera. We also have the fully programmable xKeys controllers with 124 programmable keys. This is setup to call camera preset positions, so that each camera can individually preset locations all re-callable with a single button push. As you can see each camera is labeled and found inside vMix with the click of your mouse.
The city of Whitefish, Montana upgraded their facility to include a four camera video production system in the new courtroom. The system is used to improve recording and video streaming. The multi-camera switching system has been designed to allow a single operator to monitor and control all cameras to simplify the process of producing high quality video recordings. The video production system includes four ceiling mounted PTZOptics 20X-SDI-GY-G2 second generation cameras connected to a vMix video switching system. Each camera can be used to zoom in to specific people of interest during the video recordings from the remote video production station. Also included in the system is a fully programmable xKeys control surface with 124 programmable buttons to recall camera presets and other easy to access functions such as overlays.
The Power of Live Streaming for Elected Officials
As election cycles seem to occur with more frequency, we're excited to share how candidates for public office and elected officials can utilize live streaming to promote campaign messages or proposed legislation. Recently, we had the opportunity to interview State Sen. Daylin Leach, a Democrat representing Pennsylvania's 17th district who is proposing a bill to legalize the adult use of cannabis. Traditional broadcast outlets, including television and radio, usually demand high advertising rates to reach intended audiences. Live streaming offers a sought-after alternative that's both cost-effective and engaging for online audiences on channels such as Facebook and YouTube.
The Move SE
Starting at just $999, the Move SE is a perfect camera for your next video project.
The SuperJoy
Remotely control all of your PTZ cameras with the award winning PTZOptics SuperJoy.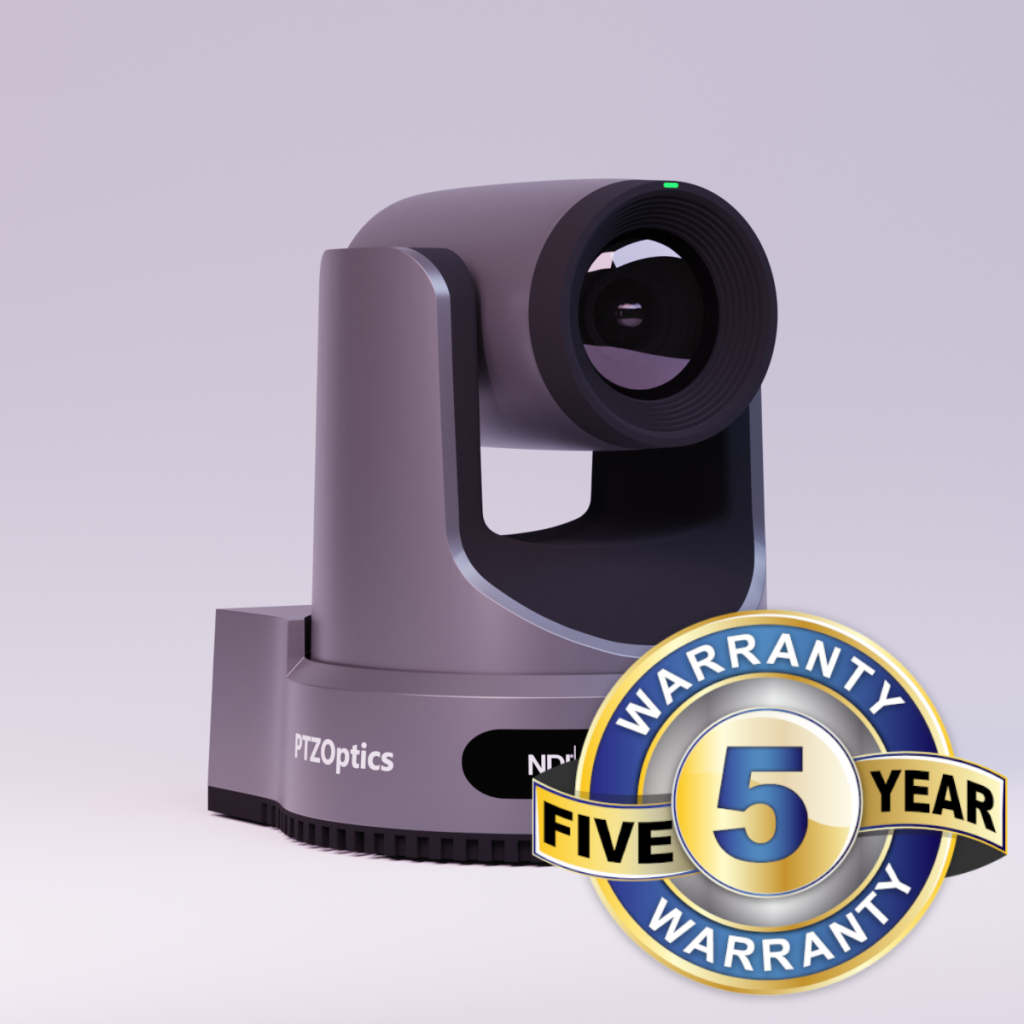 With robust warranties included as standard on every product, you can trust PTZOptics solutions to deliver high performance from day one, and for many years to follow.
PTZOptics cameras come with 5-year limited parts and labor warranty. PTZOptics stands by our promise to protect your investment by providing repairs or replacement products for the duration of your warranty. For more information, view our complete warranty documentation here.
Unparalleled Value, Award-Winning Support
When you reach out to PTZOptics for support, you won't get an automated system — you'll get a team of in-house, US-based experts ready to help. Connect with us via: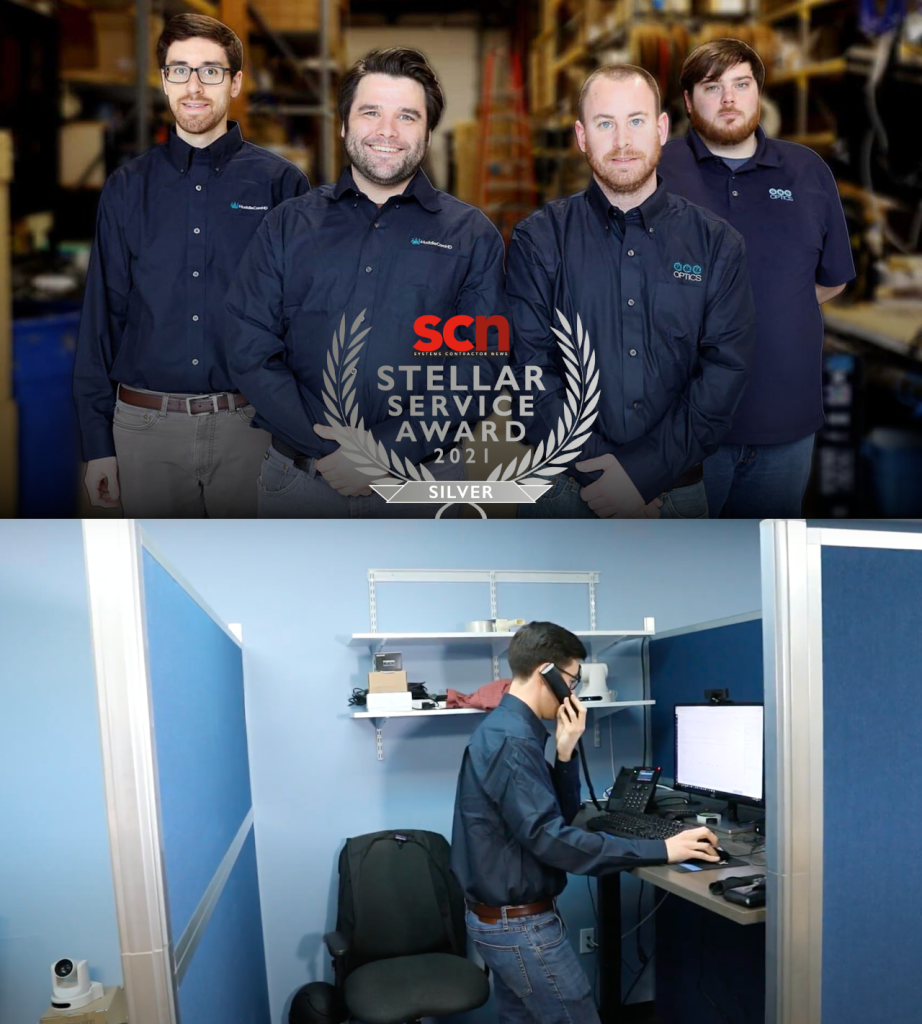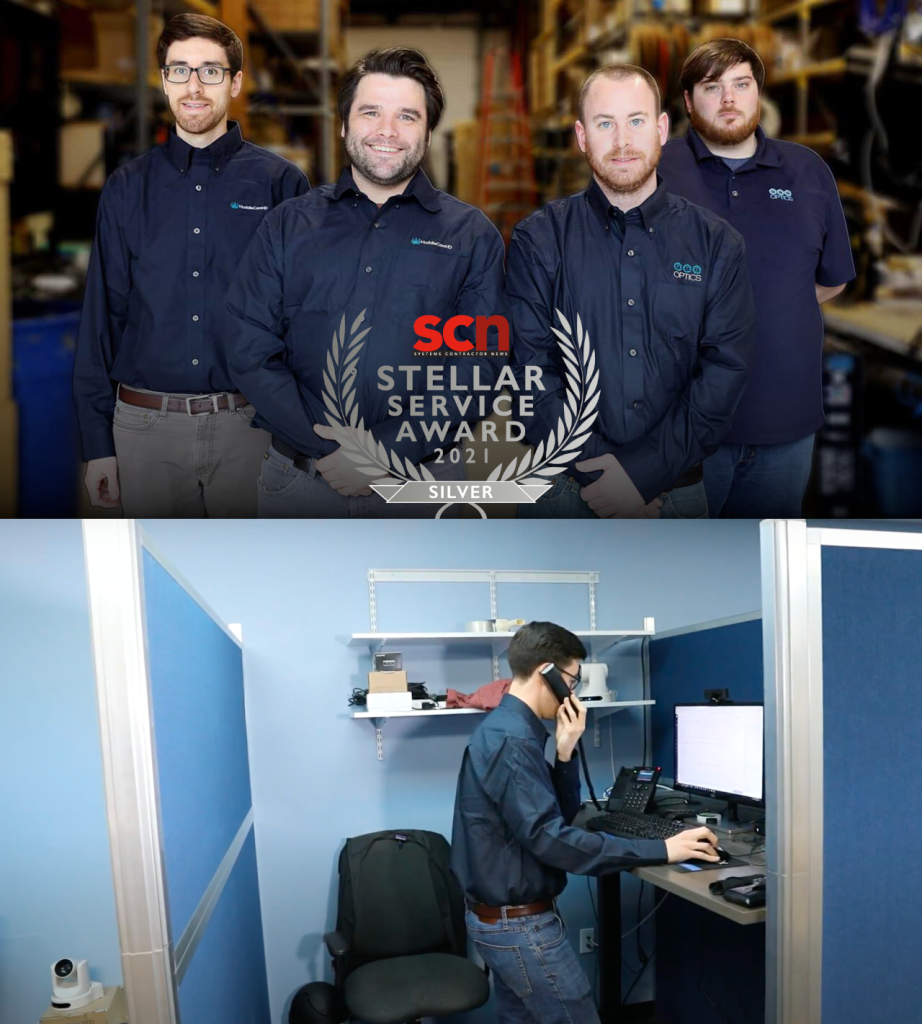 © Copyright 2023 | PTZOptics | All Rights Reserved.